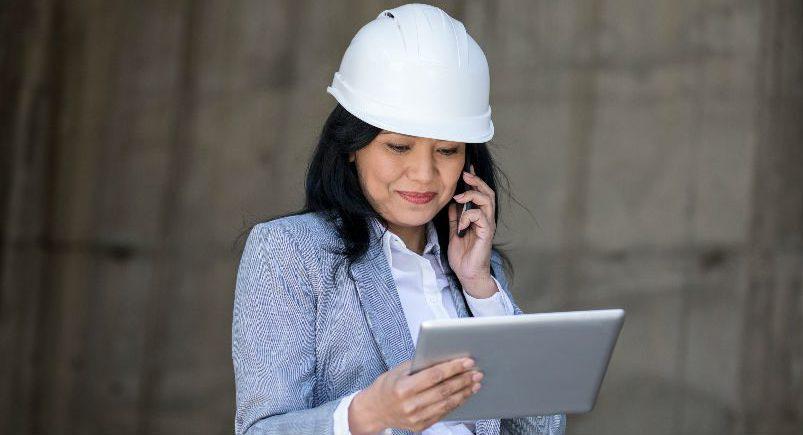 At Actsoft, we believe that having to use multiple different apps to efficiently manage your mobile workforce just isn't efficient. That's why our flagship solution Mobile Workforce Plus is built with many features for mobile resource management, all within a single application. In addition to this, each of MWP's digital tools are becoming increasingly robust, as we continuously create new enhancements to help your company gain even more from our solutions. Here are the five core features you receive with our premier business application.
GPS Tracking
This feature allows your team to track its vehicles, assets, and clocked-in employees using points on MWP's live view map. Also, use Geofences to draw digital boundaries around work sites and important locations in the field. Any time a vehicle, staff member, or piece of equipment exits or enters a set perimeter, you'll receive a notification in near real-time.
Job Dispatching
Job Dispatching helps your company reach more customers in a day, as well as tend to their needs faster. Use it to contact your closest available employee to a new job and reroute them to it, saving time and keeping productivity high.
Wireless Forms
The inefficiencies of paperwork are well known; in addition to being a slow and outdated way to document information, it's also a costly annual expense. However, using Wireless Forms, your company can receive data back from the field nearly instantly, improve on its bottom line, and even save time with dynamic form fields that allow for calculations, photo, signature, and audio captures, and more!
Intra-Company Messaging
Intra-Company Messaging is a highly secure way for you to communicate nearly instantly with one or multiple members of your team. The MWP platform is all about facilitating cohesiveness amongst your dispersed employees in near real-time; use this feature to review past conversations for accountability, give new instructions, and receive updates from the field quickly.
Mobile Timekeeping
Have you ever wished there was a way for your mobile or remote employees to start their workdays without having to drive to the office first to clock in? Mobile Timekeeping eliminates that problem by letting your team members punch in from their version of the MWP app on either a mobile phone or tablet. The feature's seamless integration with many existing third-party payroll systems also makes data transfer easier than ever to do.
Unlike many other workforce management solutions on the market, MWP is built with multiple wide-ranging capabilities in a single app to help you increase your company's savings and productivity. Find out what our premier software can do to elevate your business's potential today by scheduling a live webinar.
Have any questions on how Actsoft can help you?
About the author : Andrew Forest
Drew Forest is a writer, marketer, and content creator. He enjoys traveling, fantasy football, and watching Tampa Bay sports teams win championships.