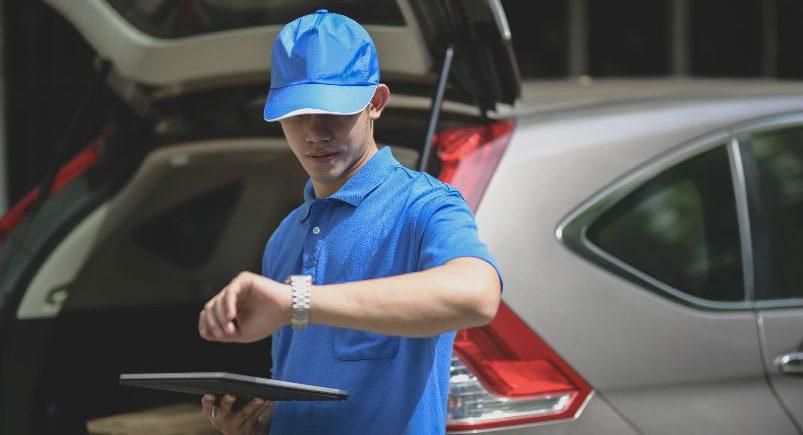 Aside from just being a more modern approach to keeping track of the hours your employees have worked, solutions such as the ones we offer for digital timekeeping can provide a litany of benefits to your company. These three key benefits of Mobile Timekeeping within our Mobile Workforce Plus solution's feature portfolio can provide extra savings of both time and money to your business.
Improved timesheet accuracy
By providing your employees with a solution for registering time-punches from the convenience of a mobile phone or tablet, it's easier for you to see what they've been doing on a day to day basis. In addition to allowing for clocking in and clocking out at the beginning and end of workdays, your staff can also punch in and out for standard breaks or lunch breaks, allowing your management team to review submitted timesheet data and verify that employees are following proper protocols. Gaining a more detailed glimpse into how your mobile employees are managing their time while at work away from the office helps you keep productivity high across your entire organization.
Greater productivity
If your mobile employees are assigned company vehicles that they keep overnight at their personal residences and use for work daily, their workdays can begin as soon as they clock in from a mobile device each morning, instead of after they've driven all the way to the office just to punch in (plus, with MWP's GPS Tracking feature, monitor your company vehicles around the clock to prevent after-hours usage). By eliminating unnecessary trips to the office just to clock in and out for each of your mobile employees, Mobile Timekeeping lets your team visit more customers per day in the field and drive more revenue for your business.
Easy integration
Our software is compatible with a variety of different third-party solutions for payroll, and in many cases, it allows you to seamlessly sync your employees' timesheet data with the payroll system you currently use. Easily pull logs of the hours your staff have worked from MWP's APIs and save both time and money by not having to perform manual data entry.
Mobile Timekeeping is just one of the many robust features MWP provides your company with. Use it to keep your workforce productive, accountable, and more accessible to its customers. Have any questions on how Actsoft can help you?
About the author : Andrew Forest
Drew Forest is a writer, marketer, and content creator. He enjoys traveling, fantasy football, and watching Tampa Bay sports teams win championships.