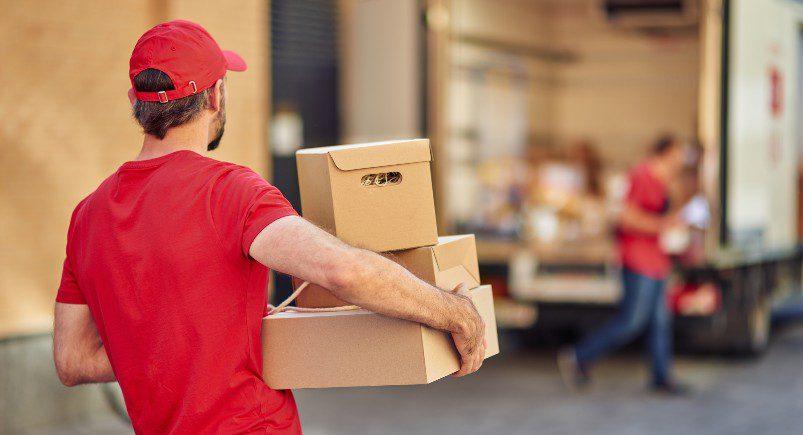 One of the most beneficial features of our Mobile Workforce Plus application for transportation companies is its Job Dispatching capability. By providing your business's supervisors with a digital way to coordinate new tasks for your drivers, you're able to stay one step ahead of scheduled deliveries and provide better service to your customers. Here are three specific ways Job Dispatching on Mobile Workforce Plus benefits your transportation company.
Make faster deliveries.
By having a way to digitally assign your drivers to new customer locations on the fly, your logistics business is streamlined to make deliveries quicker, with no need for employees to come all the way back to the warehouse or office just to receive new instructions for their next stops. Instead, pack cargo for multiple drop-offs and direct your drivers to new customer locations nearly instantly with digital notifications sent straight to the mobile devices of your staff, while they're already in the field.
Schedule stops in advance to complete more per day.
Another critical facet of our solution's Job Dispatching feature is its ability to help you assign your drivers' stops in advance. Via Dispatching Scheduler, you can drag and drop assignments onto employee schedules ahead of time, making it easy to see where there might be assignment gaps or lapses and take preemptive measures to reduce unnecessary employee downtime. By efficiently scheduling your drivers' days beforehand, you're able to streamline output and potentially even fit in more deliveries per day, resulting in greater revenue for your company.
Improve overall customer experience.
With faster average delivery times and increased attentiveness from reduced employee downtime, your transportation company can gain and retain more business by providing quicker, more personalized care to your customers. Showing a high level of flexibility and readiness to respond to new delivery requests is one of the primary ways your transportation can improve its customer retention. Mobile Workforce Plus equips you to do just that by helping you maximize the time your drivers spend on the road versus at the warehouse.
Our software's Job Dispatching feature can help your transportation business optimize delivery times, employee schedules, and the overall experience of your customers by digitally transforming your current dispatching process. Plus, as just one of its many features, you also receive multiple other digital tools within a single application to help further enhance your organization's bottom-line revenue and output.
Have any questions on how Actsoft can help you?
About the author : Andrew Forest
Drew Forest is a writer, marketer, and content creator. He enjoys traveling, fantasy football, and watching Tampa Bay sports teams win championships.