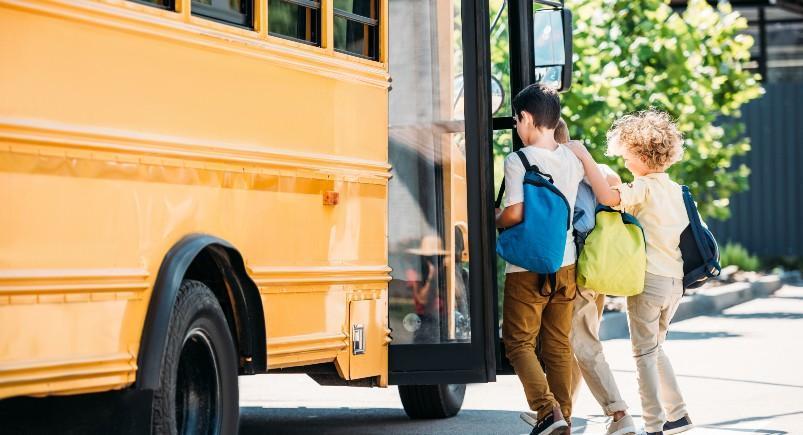 Back-to-school season is in full swing, and students, teachers, and parents everywhere are gearing up for another busy year ahead. Mobile Workforce Plus will play a big role in helping drivers and workers in the education industry have a safe and successful school year. Here's how MWP makes going back to school easier and smarter and can help your business operate smoother too.
Tracking
Notice those big yellow school buses coming back in full force? Each one of those buses needs to have a maintenance schedule to keep them up and running.
The Fleet Tracking feature on Mobile Workforce Plus helps you track your vehicles in the field. Our application can be integrated with easily installed hardware in each of your fleet's vehicles. This allows for data collection on the well-being of your fleet. Track the driving habits of your drivers to see how well the vehicles are being operated and stay ahead of maintenance schedule by pinpointing which vehicles in your fleet need certain kinds of maintenance work before others. Our software also includes GPS Tracking to provide insight into the routing and locations of all your drivers in the field.
Job Dispatching
Bus drivers need to know where they're going, if they need to take a detour, or if they need to help in the case of an emergency. This keeps both students and drivers safer and more logistically effective. MWP's Job Dispatching feature makes it easy for drivers in the field to receive a job and even update the status of that job with a custom workflow. Both drivers and their managers have more control over their schedules than ever before.
Streamline Your Business
MWP makes going back to school easier, and it can also optimize your business too. Leverage our software to streamline your business in areas where you can turn expenses into profit. Operate smarter and control costs more efficiently.
Have any questions on how Actsoft can help?
Call (888) 732-6638 or Receive a Live Webinar.
About the author : Constantinos Garoufalidis
Costa Garoufalidis is a Writer and Marketer. He enjoys playing music, soccer, and cheering on his hometown Tampa Bay Lightning.