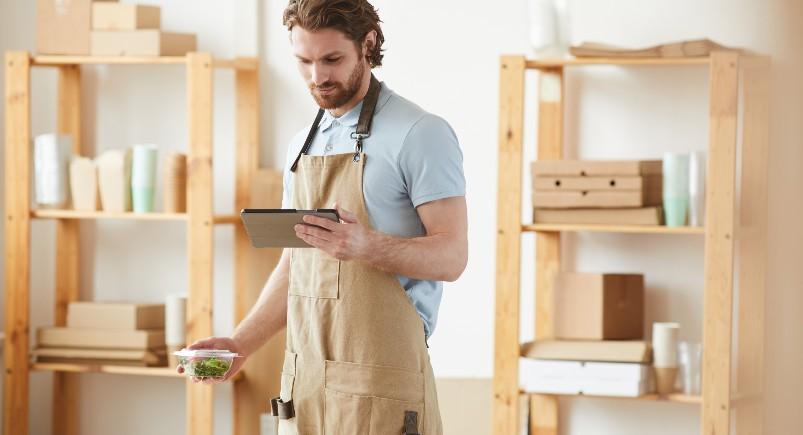 Initiatives to go paperless or be "greener" are becoming a staple in many industries and businesses, but it's a cliché for a very good reason. Digitizing your business helps you manage it in a way that will optimize your organization and help it reach its full potential. Mobile Workforce Plus helps fulfill all your digital transformation needs by serving as your all-in-one workforce manager. Features like Wireless Forms digitize important documents and paperwork so you can say goodbye to paper forever. Here are the benefits of going paperless to help grow your business using our solution.
Cost Savings
For a business to grow, you need to cut back costs on things that can replaced with an alternative without hindering quality of service. Going paperless makes a big difference. Reducing the cost of paper not only saves your business money, but also expands your budget to invest in other areas that might need some more help. You save on more than just paper too. All the printing materials and supplies become a thing of your budget's past too.
You can also save money investing in a software like Mobile Workforce Plus, which centralizes all your important documents into one place for seamless, efficient management.
Removes Inefficiencies
Imagine your workers in the field having to juggle physical paperwork while on the job or even having to go back and forth from the main office to fill out proper documentation. And imagine your office workers having to do the mundane, tedious, inefficient task of filing paperwork rather than focusing on other more important things. Instead, imagine them having the ability to handle all this paperwork digitally, without any risk of inaccuracy, mistakes, or lost papers.
For both your field workers and administrative team, going paperless helps you grow your business by allowing your employees to do more with less. It also empowers you to run your business with greater ease and remove the daily inefficiencies that keep you from optimizing your organization.
Business Insights
By undergoing some digital transformation in your business, you'll gain access to verifiable information as to the performance of your workforce. Data collection optimization becomes an integral part of your organization since it's made easier and quicker than ever.
With Mobile Workforce Plus, digital receipts, invoices, and records replace paper ones for increased accuracy. Photo capture at the job-site level keeps every assignment as transparent as possible. Growing your business is very difficult without crucial insights into your everyday operations.
Optimized Customer Experience
Happy customers mean repeat customers. Going paperless makes it easier for customers, since you'll be operating leaner and more dynamically. Customers can receive digital copies of all relevant paperwork and reap the benefits of a streamlined workforce that services their needs quicker and more efficiently.
Mobile Workforce Plus and its Wireless Forms feature make it easier than ever to go paperless and help you grow your business. Leverage this software and make your business more flexible, adaptable, and more efficient for the future. Position yourself for growth in the digital age of service.
Have any questions on how Actsoft can help you?
Call (888) 732-6638 or Receive a Live Webinar.
About the author : Constantinos Garoufalidis
Costa Garoufalidis is a Writer and Marketer. He enjoys playing music, soccer, and cheering on his hometown Tampa Bay Lightning.