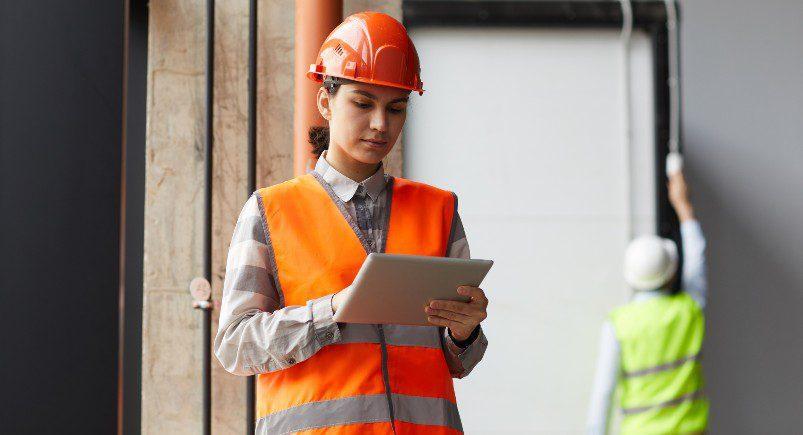 There are many ways Mobile Workforce Plus helps your company stay more connected to its mobile workers. However, one key feature that helps facilitate this is Intra-Company Messaging. Constantly be aware of what's going on in the field and of what's going on with the open tasks you have via an intuitive tool for digital communication.
Get information quicker.
Instead of waiting until the end of a workday to receive updates from your field managers in person at the office, get more knowledge on the progress of things from virtually anywhere at a moment's notice. Employees and field supervisors can complete jobs away from the office and either receive information about a new assignment or let you know of the work that's been done on the fly. By communicating with your employees in a quick, digital fashion, you're able to make smarter business decisions and enhance overall productivity by reducing time-wasting practices.
Communicate with multiple employees at once.
You can send messages to individual employees or groups of them with Intra-Company Messaging, saving time for you and your managers. Rather than having to relay messages on a person-by-person basis, send updates to the mobile devices of multiple employees via a single channel of communication. Intra-Company Messaging gives you the flexibility you need to get in contact with as many or as few of your employees for any situation, allowing you to also have a better grasp on your workforce's overall operations.
Use desktop-to-handset integration.
Regardless of whether you're near your phone or not, you can still communicate new updates to your workers through our app's web-based version, giving you an extra layer of versatility as a business owner. Mobile Workforce Plus makes it as easy as possible for you to maintain communication with your employees across multiple forms of technology, so you're always in the know, regardless of what's available. Don't lose communication with your workers just because you don't have access to your mobile device; instead, send out new instructions and receive updates simply by sending a digital message through our solution's web app to the smartphones of your workers.
Intra-Company Messaging enables greater connectivity for you and your team of remote workers but is just one of the multiple ROI-generating features Mobile Workforce Plus includes. Learn more today about what our solution can do to boost your efficiency, output, and cost savings today via a free demo.
Have any questions on how Actsoft can help you?
About the author : Andrew Forest
Drew Forest is a writer, marketer, and content creator. He enjoys traveling, fantasy football, and watching Tampa Bay sports teams win championships.