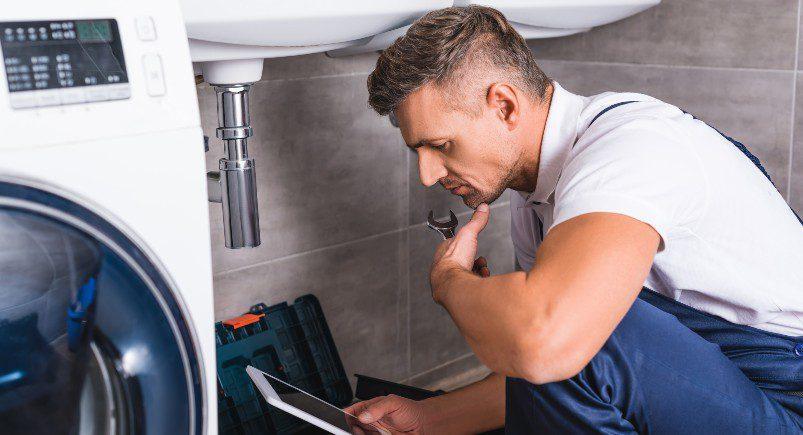 If your company has a mix of in-office and field-based employees, you may face communication-related challenges such as:
Keeping all types of workers on the same page about project statuses.
Getting near real-time information back about what's going on in the field.
Not knowing who is available to take on more work and how to optimize daily productivity.
Providing poor or incomplete instructions to employees, which can end up creating more work.
Utilizing disparate methods to send out assignment changes on the fly.
Inefficient communication costs companies of all sizes, according to SHRM. Businesses with 100 employees potentially waste nearly $420,000 annually due to poor communications, and those with 100,000 employees each cited an average loss of $62.4 million annually due to inadequate communication to and between employees.
Having an extra level of insight into field operations helps ensure internal communications are optimized so your workforce can perform at peak levels while costs are better controlled. Mobile Workforce Plus addresses the aforementioned challenges with a number of included features that foster greater insight and seamless, clear communication across your entire workforce, no matter the distance. Here are three key features of our software that enable you to receive more information about your operations and, in turn, improve the communications regarding the new assignments based on the incoming data.
Wireless Forms
This innovative feature allows you to receive different types of digital forms almost instantly from the field, such as completed work orders, invoices, and/or service requests. By receiving documents electronically and in real-time, your company saves time, money and paperwork. Plus, you can assess the status of current projects versus completed and approved documents in order to help determine which workers are available for new tasks. Once received, you then have the two below options for communicating new jobs to available workers.
Job Dispatching
One of the options for assigning new work is through Job Dispatching. This feature allows you to quickly reroute your closest available employee to a new job site in the field. You can instantly send digital work orders from the office to a particular field worker's mobile device. Seamless and clear communication helps your staff take on more jobs per day while reducing costly and unproductive back-and-forth messaging, calls, and office visits.
Intra-Company Messaging
Another option to communicate updates is through Intra-Company Messaging, a built-in capability that enables desktop-to-handset connectivity. Whether your employees are in the office or in the field, this feature helps you communicate efficiently with multiple employees and specific groups of employees at once. If employees are not clear on the broadcast update or job instructions, they can easily reach out for additional information and then receive a quick response while at the job site, without having to drive back to the office for clarification. Plus, past conversations can be reviewed for accountability and reference for certain projects, allowing your managers to ensure constant optimization of resources and time.
Mobile Workforce Plus gives you more operational knowledge with the ability to communicate more powerfully and efficiently with your teams via multiple included features.
Call (888) 732-6638 or
About the author : Andrew Forest
Drew Forest is a writer, marketer, and content creator. He enjoys traveling, fantasy football, and watching Tampa Bay sports teams win championships.