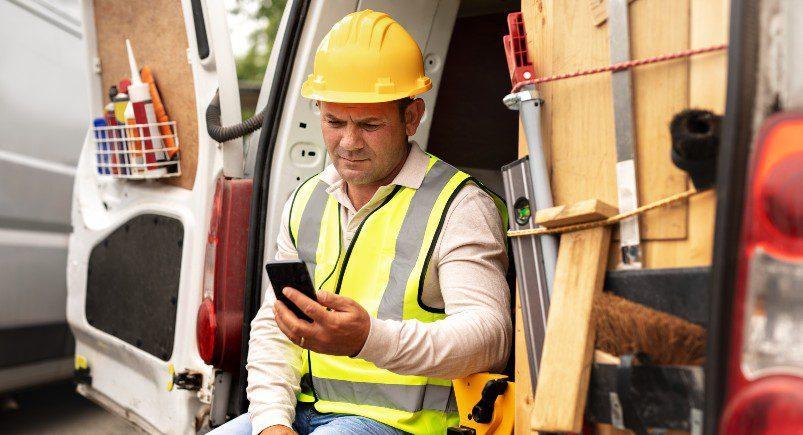 One of the most common and costly problems construction companies face is being able to adequately secure their vehicles and equipment. According to Construction Executive and the National Crime Information Bureau, theft from sites in the field responsible for nearly $1 billion in losses annually, with a less than 20% recovery rate. This economic impact means that construction companies must have proper tools in place to protect their investments.
Cost overruns or overdue projects are also common and expensive issues facing construction companies. Managing a construction project requires tracking the project status and optimizing resources (e.g. people and materials) at all times. Data and insights into workforce productivity and equipment performance are required to drive better real-time decisions, which can keep a project on track and on budget.
Our software goes beyond simply just offering GPS tracking to help address these difficulties. Using its Geofences capability, Mobile Workforce Plus allows you to draw digital boundaries around construction zones in the field and monitor worker, vehicle, and asset activity in relation to them. Here are three ways our Geofences feature can help your construction company minimize operational and financial issues.
Greater Security
The average new dump truck costs tens of thousands of dollars. With multiple trucks at a single job site, it's imperative to have reliable security and visibility on your vehicles at all times to prevent potentially huge financial losses. Geofences takes our tracking feature a step further by allowing you to receive near real-time alerts any time your construction vehicles or tracked assets enter or exit digital job-site boundaries. You're also provided with detailed reports if anything was moved from a certain zone without authorization after work hours concluded for the day. Stay more updated about the statuses and historical whereabouts of your trucks and equipment with geofence alerts to help reduce losses from theft or improper use.
Optimized Productivity
If your workers are tasked with staying on-site for a certain number of hours daily, you can ensure they're at the proper zones for adequate durations with Geofences. Whenever a construction worker arrives at or leaves a designated job site, you and your managers are always made aware of it via digital notifications. By giving you an additional way to enforce accountability, Geofences allows your teams to consistently sustain high productivity, keeping your clients happier by helping you prevent any project delays as a result of inadequate staffing or times spent on-site.
Better Decision-Making
Having a clear picture of who and what equipment is currently within your geofenced areas in the field allows you to make better informed decisions on what resources to route to understaffed construction sites, further enabling all projects to remain on schedule. For example, if a truck leaves one construction site, you'll receive an alert about the geofence exit, and if there's another site where additional trucks are needed, you can save time and help reduce logistical costs by simply rerouting the driver and available vehicle to a new location at once.
Geofences is just one of many of our solution's robust features that can help your construction company enhance its workflows and build a business operation that's backed by better security, productivity, and decision-making.
Interested in learning more about how we can help you enhance visibility and knowledge about what goes on in the field for your construction company?
Call (888) 732-6638 or
About the author : Andrew Forest
Drew Forest is a writer, marketer, and content creator. He enjoys traveling, fantasy football, and watching Tampa Bay sports teams win championships.