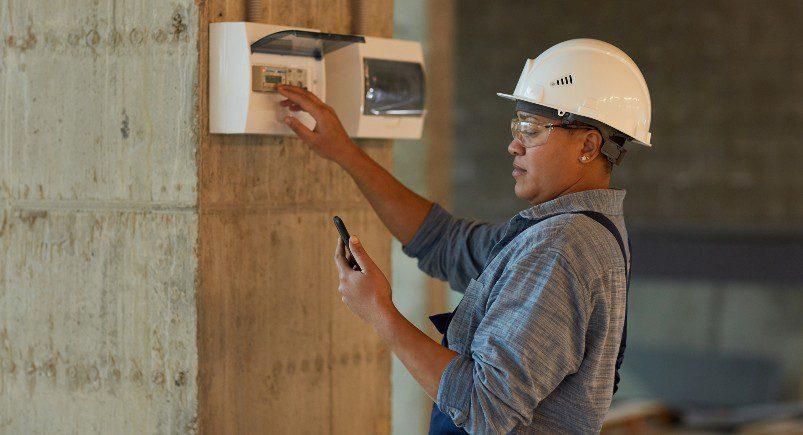 The electrical field continues to grow, requiring electrical businesses to prepare to scale for the anticipated demand. The U.S. Department of Labor's Bureau of Labor Statistics estimates that the field will grow 10% into the year 2028, as the need for electrical work increases for both residential and commercial customers. Servicing existing and new customers may become more challenging, especially if your company is also struggling with recruiting and retaining employees.
Given the expected demand, it is critical to make sure that your electrical company is equipped with all the requisite tools for handling upticks in both exigency and staffing. Mobile Workforce Plus offers an all-in-one solution to help you manage every aspect of your electrical business and handle the anticipated industry changes.
Better Customer Experiences
Our software helps you take better care of your existing customers and new customers alike with multiple capabilities for dispatching, work order processing, and even billing.
Dispatching Scheduler helps enrich your customers' experiences by allowing you to provide them with more accurate electrician arrival times.
Work order processing via digital Job Dispatching is expedited, helping your electricians complete tasks and document them quicker, resulting in better customer satisfaction.
Mobile Payments enables your customers to pay for services on the spot as your employees can collect payments in the field via mobile devices.
Increased Capacity
Take on more work by using MWP to identify gaps in between jobs, receive and process new service requests, and redistribute your electricians' workloads as needed from virtually anywhere. Our application helps streamline your entire process of receiving customer requests to work order completion and invoicing by making it completely digital. As a result, manual tasks like data entry and paperwork delivery are eliminated, giving your employees more time to focus on serving more customers, boosting overall output and revenue in the process.
Optimized Communication
If any changes in workflows need to be made during day-to-day operations, or if new jobs are received and certain electricians you have in the field are available, use our solution to communicate with them on the fly via desktop-to-handset integration. Both our Job Dispatching and Intra-Company Messaging features enable you to reach your electricians with new job information at will, putting your entire workforce in a more adaptable, nimble position to reduce fuel costs associated with sending electricians to customer locations, accept more business, and reach new clients quicker.
Mobile Workforce Plus helps position your company to scale and grow alongside the industry's positive trajectory while removing outdated, manual processes in your electrical company.
Call (888) 732-6638 or
About the author : Andrew Forest
Drew Forest is a writer, marketer, and content creator. He enjoys traveling, fantasy football, and watching Tampa Bay sports teams win championships.