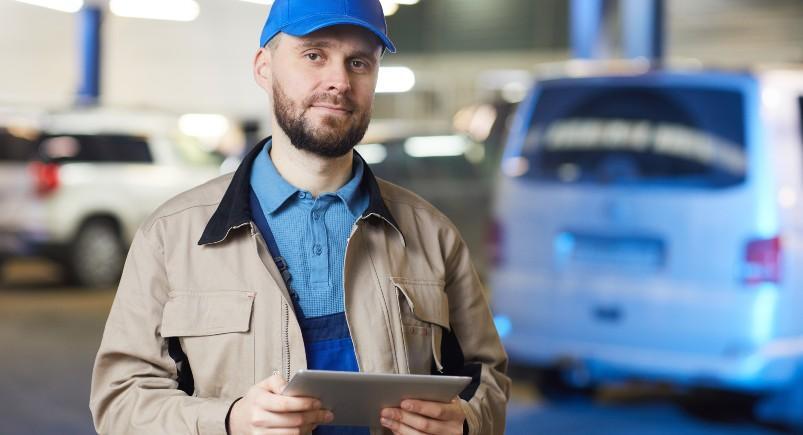 If you are managing a mobile plumbing workforce without a workforce management solution, you might be a step behind your competition in providing optimized customer service. Manual paperwork and inefficient clocking in and clocking out processes could be hurting your plumbing workforce, leading to problems such as:
Inability to schedule and coordinate plumbers on-demand
Little accountability amongst plumbers in the field.
Wasted time or delays from manual data entry and physical paperwork
Costly and unnecessary overtime costs due to inaccurate timekeeping
Mobile Workforce Plus offers a Mobile Timekeeping feature to help plumbing businesses alleviate these types of issues and make it easier to drive more productivity – and more revenue – from your plumbers while they're in the field.
Optimized ROI
Mobile Timekeeping empowers your plumbers to service more customers every day. With the simplicity of clocking in and out from the Mobile Workforce Plus app, plumbers can start their day at a customer site – without needing to check into the office first. By not requiring your mobile workforce to drive to/from headquarters each day, your company has more opportunity to add more jobs to your team's schedule and provide more services to more customers.
Managers also experience an increased control over employee accountability when GPS stamps are attached to each clock in and clock out. Having real-time insights into how your plumbing team is managing their time in the field means you can make smarter decisions about how and where you want your workforce to be spending their time – while ensuring that company assets, equipment, and resources are appropriately accounted for and managed.
Increased Flexibility and Long-Term Growth
The Mobile Timekeeping feature also helps business owners and administrators with greater flexibility regarding scheduling. Scheduling jobs in advance and/or on the fly becomes much easier and more immediate when you can see where employees physically are located and understand their estimated time of completion for their current service call.  Enhanced job scheduling means better customer service and more revenue – which positions your business for long-term growth.
With Mobile Workforce Plus, you gain a workforce management partner that helps you optimize your business operations, resources, and bottom line.
Want to see how we can help your plumbing business be more efficient and effective?
About the author : Constantinos Garoufalidis
Costa Garoufalidis is a Writer and Marketer. He enjoys playing music, soccer, and cheering on his hometown Tampa Bay Lightning.