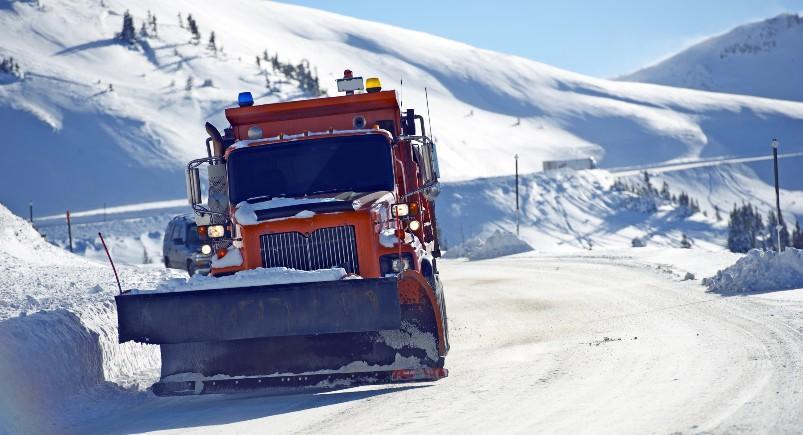 With snow and ice removal businesses entering their seasonal operations, companies need to make sure they are as streamlined as possible to enhance worker safety in the field and optimized performance. Whether an organization is clearing major highways or suburban streets, a company is likely facing some of the following obstacles:
How to dispatch workers in the field more efficiently and effectively.
How to track workers and assets for accountability and safety reasons.
How to optimize scheduling and monitoring of tasks and jobs.
How to keep operating costs low and manageable.
Mobile Workforce Plus offers several features that centralize the remote management of snow contractor businesses in one comprehensive solution with custom-tailored workforce features. Now, businesses can focus on running their operations smoother while ensuring their workers in the field are more safe, effective, and more accountable.
Job Dispatching Keeps Workers Moving
MWP's Job Dispatching feature helps businesses seamlessly manage the movement and scheduling of their workers in the field. The Dispatching Scheduler tool empowers your dispatchers to coordinate employee schedules in advance but also help them stay flexible and agile when the unexpected occurs by quickly directing the nearest employees to any unassigned jobs when they pop up. Customers also reap the rewards with the help of set job durations and service windows that give them the heads up on when to expect service.
This feature helps businesses distribute workloads more evenly to boost productivity and improve the customer experience with optimized scheduling, while managers receive more information about employee statuses in near real-time.
Mobile Timekeeping Optimizes Efficiency
The Mobile Timekeeping feature in MWP helps ensure your workforce is operating safely and accountably. GPS time stamps attached to actions by workers let you know where they are in the field and that they're managing their time better. Digitized clocking in and out also cuts out the need for workers to have to do so at the main office, and they can start their days earlier by simply doing it all from their mobile device.
This means less time being spent driving off the clock and more time that can be given to larger snow and ice removal jobs which will increase revenue and ROI.
Wireless Forms Cuts Costs
Being able to store digital work orders and other important documentation all in one place is a key feature of Wireless Forms.  Digital processes eliminate paperwork, helping your business cut back on paper costs and eliminates the manual administrative tasks that may be too time consuming.
Mobile Workforce Plus is the preferred partner for snow and ice management businesses everywhere. In this line of work, ensuring efficiency and safety in the field is a top priority and can best be achieved by partnering with a mobile workforce management solution platform that lets you run your business the way you want it to run.
Want to see how your business can run more efficiently and effectively?
About the author : Constantinos Garoufalidis
Costa Garoufalidis is a Writer and Marketer. He enjoys playing music, soccer, and cheering on his hometown Tampa Bay Lightning.