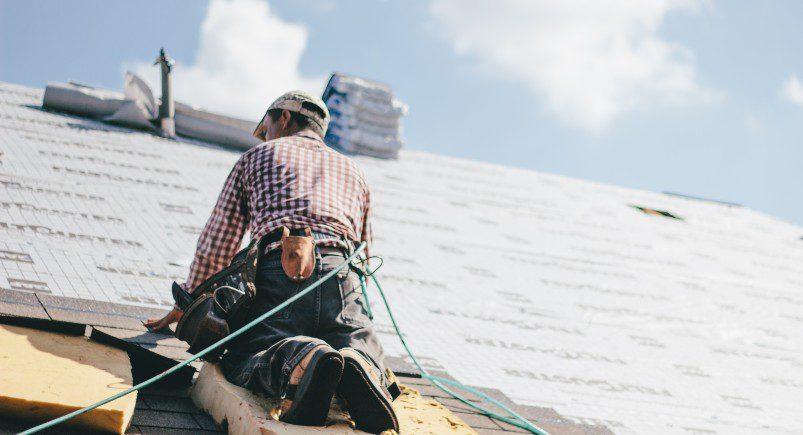 Roofing companies that place a greater emphasis on optimizing workflows are able to stay more ahead of their competition and maximize the amount of revenue they can bring in. Our software for roofing companies, Mobile Workforce Plus, makes it easier and quicker to do this by automating and consolidating many of your day-to-day processes with the power of a single application.
Here are a few key benefits you'll receive by ensuring your roofing workforce's workflows are optimized using our software.
Take on additional roofing jobs per day
MWP helps your roofers work more efficiently at job sites by reducing many of the manual processes associated with logistics or invoicing. With features like Barcode Scanning and Mobile Payments, equipment inventory management and billing for completed roofing jobs can be performed from mobile devices in the field, helping your roofers focus more on completing repairs or installations. By reducing the time it takes to process payments and keep track of equipment, it's easier for your employees to move from one customer to another swiftly and maximize daily output.
Fewer opportunities for information from the field to get lost
By digitally transforming your roofing company's paperwork, you're able to streamline the flow of data from job sites your employees are at via a single, clear electronic path back to the office. Administrators at the home base can see details about completed roofing jobs via Wireless Forms, including photos of finished roofs for both verification of services provided and quality control. With digital documents, there's less risk of papers becoming lost or being illegible when admins have to manually enter data into your system, as the entire process is automated. Use MWP's Wireless Forms capability to save money and time when it comes to your roofing company's paperwork.
Stay more ahead of the competition
Job Dispatching on MWP enables your dispatchers to identify available roofers in the field and reroute them to new customer locations without unnecessary trips back to the office first. Through this time-saving feature, our software for scheduling helps you reach new customers and existing customers alike faster, enabling you to provide better service to them and retain more business at the same time. Stay ahead of your competitors by gaining a reputation for providing better roofing service using our software to drive excellent experiences for each of your clients.
Handle supply chain issues more effectively
A recent letter from the CEO of the National Roofing Contractors Association highlights the impacts supply chain shortages have had on the roofing industry, particularly as a result of both the COVID-19 pandemic and Hurricane Ida. However, no matter what resources you have available, our software for roofers helps you make the most of what you've got and manage inventory more efficiently at both the warehouse and job-site level. With demand as high as ever for roofing companies, our software can help you weather the storm of unpredictable supply chains and effectively allocate both materials and labor on a daily basis.
These are just four of the critical benefits your roofing company can gain by using Mobile Workforce Plus to optimize its daily workflows. Without a software solution in place for scheduling, forms, and GPS tracking, it's impossible to truly refine your daily processes and eliminate all inefficiencies. Learn more about how our application can help address problems for your crew on a consistent basis today via a quick, free demo.
Call (888) 732-6638 or
About the author : Andrew Forest
Drew Forest is a writer, marketer, and content creator. He enjoys traveling, fantasy football, and watching Tampa Bay sports teams win championships.