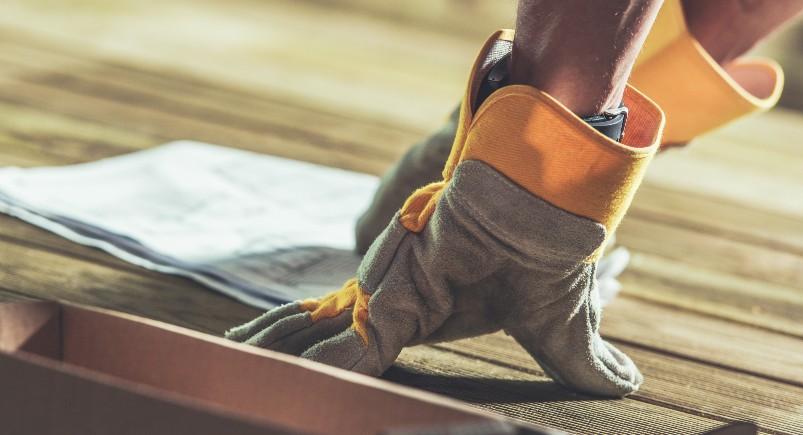 The construction industry has been no stranger to the ongoing impacts of supply chain issues. From shipping delays for necessary materials to limitations in the labor market, it's critical that construction companies get the most out of their resources – including their workforces.
Supply chain issues for construction companies hold up important projects and could even potentially impact worker safety in the field. Mobile Workforce Plus offers the solutions for construction business managers to overcome these setbacks and optimize the resources they already have while also:
Ensuring the highest level of safety for workers on site.
Staying agile and flexible in the field when jobs and directives change.
Keeping track of assets and resources to keep costs and risks low.
Holding workers in the field accountable and optimizing their schedules.
Wireless Forms
In a market and labor and physical supplies are limited, digitizing important paper processes helps increase the capabilities for construction companies. MWP's Wireless Forms feature empowers field workers on site focus more on their tasks at hand rather than worrying about paperwork and documents. This increases safety and eliminates paper costs, which is a perpetual win-win for your business. Digitizing forms and documents also help in making sure your organization is compliant with any government regulations and reduce liability.
Job Dispatching
Getting the most out of your workforce is vital with supply chain issues. Increasing revenue from the number of jobs your workforce can complete can easily happen with the help of MWP's Job Dispatching feature which keeps your workforce flexible while in the field. Location and job status data can be used to re-direct employees on the fly. Managers can see exactly who is working which job and analyze their performance to make sure their workers are at the top of their game and staying efficient.
Mobile Timekeeping
Give your workers more power and flexibility with their work schedule while making sure they're being held accountable and operating effectively. MWP's Mobile Timekeeping feature lets workers clock in and out from anywhere on their mobile device so they don't have to spend time driving back and forth from an office location. Construction workers can simply start and end their day at the tap of a button right from the job site.
Maximizing productivity is paramount in overcoming supply chain obstacles for construction companies and eliminating early, extended, or unapproved breaks helps. Construction business managers can control costs and monitor their employee time management seamlessly.
GPS Tracking
Supply chain shortages on construction materials means business managers need to secure and maintain their assets and resources. MWP's GPS Tracking helps managers track assets in the field so nothing is lost and so they can better monitor the condition of their products and trucks. Construction businesses can also let their customers know exactly when to expect materials and more accurate times for job completion.
MWP helps ease construction supply chain worries with the help of these features which centralize everything having to do with your workforce all in one place. Seamlessly run your business the way you want it to run without going over budget and limiting the effects of supply chain issues by optimizing your workforce's performance.
Want to learn more about how MWP can take your business to the next level?
About the author : Constantinos Garoufalidis
Costa Garoufalidis is a Writer and Marketer. He enjoys playing music, soccer, and cheering on his hometown Tampa Bay Lightning.