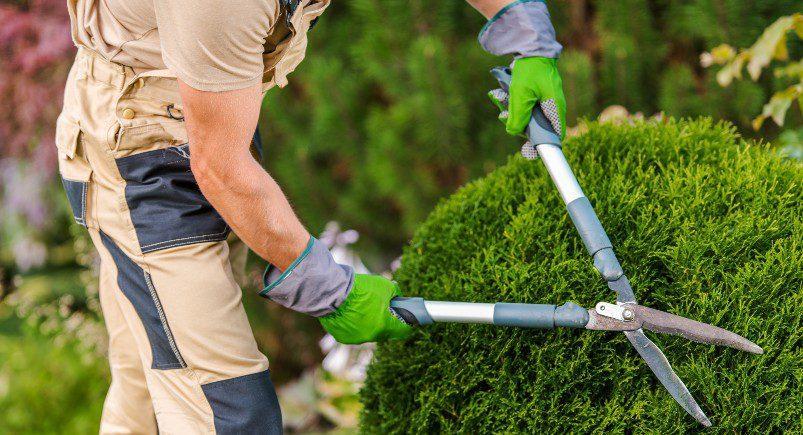 Running an efficient landscaping operation means moving from customer to customer efficiently to maximize your availability to serve new clients, while also making sure you're providing quality service to them at the same time. However, as a landscaping business owner, with daily challenges you face like not knowing where your landscapers are in between jobs, increasing operational costs, and an inability to automate service requests, it can be difficult to regularly ensure that the flow of new jobs and your customers' experiences are both optimized.
Our software address common issues like these for you, empowering you to take better care of your existing customer base, service more yards on a daily basis, and streamline information from the field to the office about the status of certain tasks. Here are a few critical features of our software for landscapers that make it easy for you to enhance the ways your landscaping company does business.
GPS Tracking
Monitor your landscapers to make sure they're on-site when they need to be using our software's GPS Tracking feature. This capability can be used in tandem with other features of our solution, simplifying the process of dispatching any available staff you have to a new customer location nearby. In addition to helping you service new requests faster and allowing you to fit in more jobs per day, GPS Tracking helps you save fuel costs by decreasing the amount of travel your landscapers have to do using company vehicles.
Wireless Forms
Wireless Forms enables your administrators to gain information from the field faster about the progress of jobs, saving you time and money. This feature also provides your landscapers with a way to document work done to yards with its Photo Capture tool. Lawn maintenance forms can include photos that demonstrate what a yard looked like before service was done and what it looked like after service was completed, which can be used for both quality control and marketing purposes.
Job Dispatching of Landscapers and Software for Scheduling Landscapers
To make the most of your landscapers' time on the clock, it's critical to have a system in place to help facilitate efficient rerouting to new jobs that come in. Our software includes solutions for both dispatching on the fly to new jobs and also scheduling them in advance, making it more cost-effective to do so. Serve more customers per day by digitally assigning your landscapers depending on the amount of jobs that come in, their specializations, or their proximity to new locations with this intuitive tool.
Public Wireless Forms
Accept service requests from customers at any time of day using our software's Public Wireless Forms feature. Set your dispatchers and landscapers up for success by providing a secure URL to your customers that allows them to begin a digital service request form, automating and accelerating the process of accepting data about a new job, and then converting it into a work order one of your landscapers can execute. Having an ability to accept new service requests (even after work hours have ended) enables you to maximize output, your landscapers' time on the clock, and ability to drive revenue.
These are just four of the many features our software for landscapers provides to your company in an end-to-end software solution. Schedule a free demo today to learn more about how we can enhance your landscaping company's ability to generate revenue and keep operational costs at bay.
Call (888) 732-6638 or
About the author : Andrew Forest
Drew Forest is a writer, marketer, and content creator. He enjoys traveling, fantasy football, and watching Tampa Bay sports teams win championships.