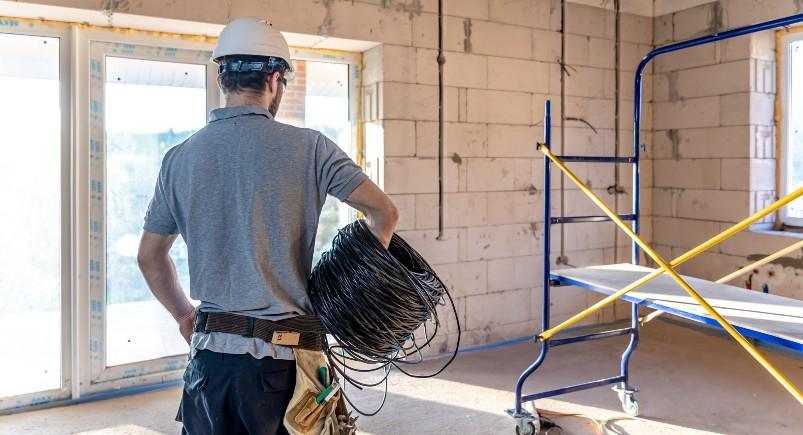 Electrical companies carry a huge weight on their shoulders, with responsibility to power up as well as maintain power for homes and entire cities. Electrical businesses and their electricians face may not realize that workforce challenges could lead to gaps in service, resulting in major dissatisfaction from residential and commercial customers and decreased revenue.
These challenges include:
Difficulties coordinating electricians on the fly.
An inability to find the nearest available electrician to a location in need of service.
No way to optimize schedules to help employees take on additional jobs per day.
Mobile Workforce Plus is a comprehensive workforce management software that offers solutions custom-tailored to fit the needs of your electrical business and address the above challenges. The Job Dispatching feature helps empower electricians to be more efficient and effective in the field and helps simplify the workforce management process.
Time-Savings and Increased Productivity
The Job Dispatching feature in MWP helps your workforce save time and increase productivity in the field by equipping your electricians with the Dispatching Scheduler tool for on-the-fly assignment changes. This means when a new job or an emergency in the field arises, your business can quickly react with profound efficiency and effectiveness to respond to that opportunity.
This feature allows you to dispatch out new orders digitally, notifying your electricians via mobile device notifications. The quick, seamless coordination of your team to complete new jobs in the field is a timesaving and productivity-increasing benefit that makes for happier workers and customers alike.
More Control Over Your Workforce
Electrical businesses can use the Dispatching Scheduler to plan out mobile electricians' daily work agendas in advance. This means management knows the workloads and schedules for every electrician in the field daily, which helps with coordinating those on-the-fly assignments. Electricians have a clear-cut schedule and customers are provided with better service, knowing when they can expect their service to be completed and by who.
Electrical company managers gain more control over their workforce thanks to the Job Dispatching feature and can get the most out of their electricians in the field. The seamless coordinating of electricians in the field, the simplified overview of the schedules of each electrician, and the optimization of these schedules to get more done, positions electrical companies for long-term growth and makes for happier electricians in the field.
Want to learn more about how MWP and its features can help benefit your business?
About the author : Constantinos Garoufalidis
Costa Garoufalidis is a Writer and Marketer. He enjoys playing music, soccer, and cheering on his hometown Tampa Bay Lightning.