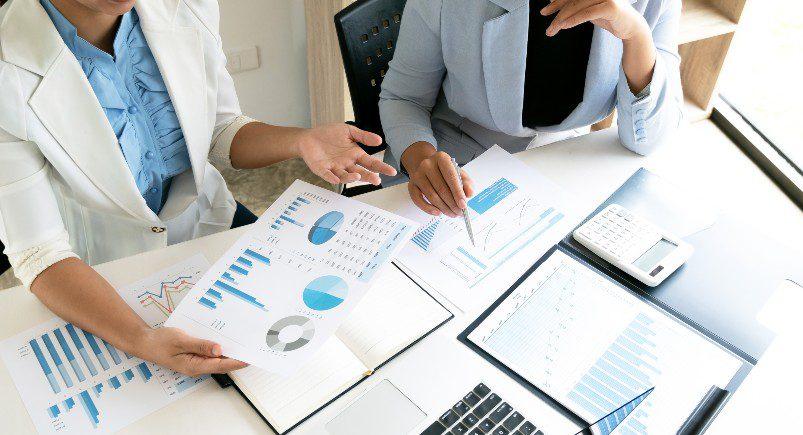 With the new year rolling in, it's important as a business owner to think about potential areas of improvement and the roadmap your 2022 strategy is going to follow as a result.
Your company can use our software to enhance its processes and help guide your 2022 business plan. Mobile Workforce Plus truly puts you in the driver's seat of your company's operations by providing additional insight into how your team is functioning both in the office and away from it, as well as giving you all the tools you'll need to coordinate things more effectively based on new data. Here are four critical ways to improve your business in the new year using the power of our application.
Enhanced scheduling
By using MWP's Dispatching Scheduler feature, you can make it easier and faster for your dispatchers to assign new work orders to staff who visit customers in the field via a simple drag-and-drop dashboard. With a digital solution for seeing new work orders while in the field, you can also help maximize time spent at customer locations for your crew members and even fit in more jobs per day due to reductions in unnecessary downtime. Any time a new work order is completed, your employees can simply check the MWP app on their mobile device to view their next assignments, streamlining your ability to serve new clients daily.
Fewer paper-based processes
MWP digitally transforms all of your company's analog processes, such as paper-based dispatching, timekeeping, and forms, lowering your costs spent on paper and enhancing the speed at which you're receiving the information you need. Employees in the field can submit information that normally would be notated on paperwork via mobile devices, eliminating wasteful drive time back to the office just to deliver these documents manually. Help keep your company's budget in check in the new year by digitizing all your paper processes.
Going greener
Reducing paper-based processes doesn't just help your organization save money; it also helps your company become greener. Our software's GPS Tracking capabilities help you make more fuel-efficient dispatching decisions, while also providing you with knowledge on how your employees are driving company vehicles. This helps you be sure that your team is not wasting fuel by idling for too long unnecessarily on the job. A combination of smarter fuel usage and reduced paper enables you to build a more environmentally-friendly business plan in 2022 that your company can advertise and gain additional savings from.
Serving customers more efficiently
Reach your clients faster and with greater attentiveness to their needs by using MWP to manage incoming service requests at virtually any time of day electronically. Our solution's Public Wireless Forms feature lets your customers submit requests digitally, even when your office may be closed, allowing you to organize these better and efficiently assign them at the start of new workdays. By allowing you to see the positions of your staff while they're at work in the field, our software also enables you to send available crew members to the nearest new job site, further helping your team serve new customers more efficiently.
With these four key ways to improve your company's workflows using our solution, improve your bottom line savings and prime your organization for explosive growth in 2022. Schedule a free demo today to learn more about what Mobile Workforce Plus can do for you.
About the author : Andrew Forest
Drew Forest is a writer, marketer, and content creator. He enjoys traveling, fantasy football, and watching Tampa Bay sports teams win championships.