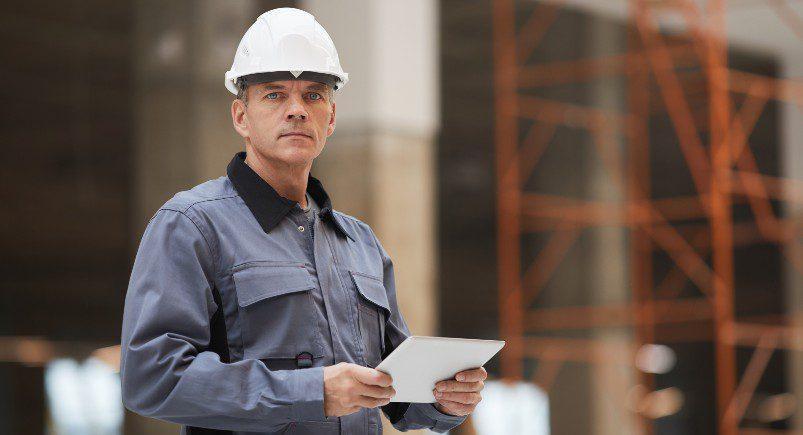 For construction companies in particular, maintaining compliance with workplace regulations set in place by the Occupational Safety and Health Administration (OSHA) is essential to running a safe, yet efficient operation. However, with many moving parts on a construction site (including overseeing proper equipment usage), it can be difficult for your administrators to effectively know that the correct processes are being followed if you're relying on paper safety checklists to get the job done.
Taking your safety checklists digital with TeamWherx™, our all-in-one field service management software, enables your construction company to reduce costs while completing these forms faster and more thoroughly. Instead of having to fill out confusing paperwork by hand, our solution easily helps guide your workers through each form with decision-based logic. The need to manually drive forms back to the office for review is also eliminated, as your team is able to submit them from a construction site electronically. Save on fuel and paperwork costs by reducing the time- and money-wasting hassles of outdated, traditional safety checklists.
Digital forms with TeamWherx™ also allow your workers to document adherence to protocols in greater detail using tools like photo capture, signature capture, and Barcode Scanning. Allow your workers to take pictures of construction site progress or important safety-related items using mobile device cameras; then, easily include these photos on a form. Supervisors who are on-site can sign off on documents before they're submitted to your office via touchscreen, and with Barcode Scanning, you can set up checkpoints on construction sites to be scanned using mobile device cameras, proving your workers made proper rounds before leaving for the day.
Once forms are submitted, our platform helps you keep a clean, saved trail of all daily inspections and regularly submitted safety documents for review. Reference these at any time and help keep your workers safer, while also backing up your organization to reduce its potential of incurring costly fines from infractions.
Use TeamWherx™ for digital safety forms to more efficiently remain in compliance with OSHA regulations. By relying on our technology to help keep your workers safer and protect your construction company financially, you can maximize safety and profitability at the same time.
About the author : Andrew Forest
Drew Forest is a writer, marketer, and content creator. He enjoys traveling, fantasy football, and watching Tampa Bay sports teams win championships.