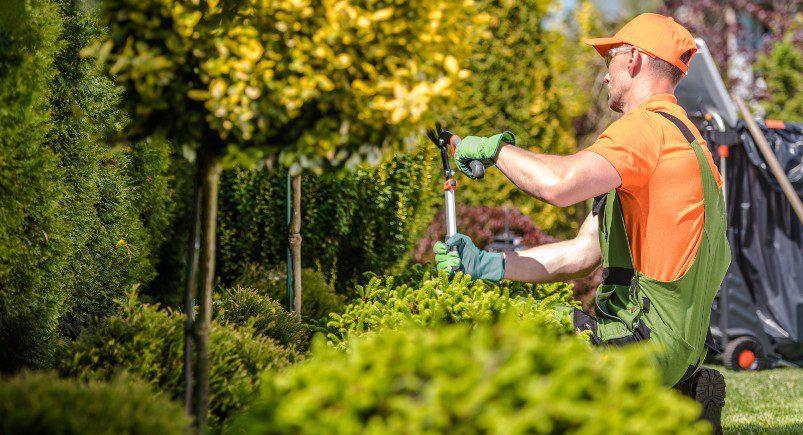 Landscaping companies can rely on the power of TeamWherx™ and its Wireless Forms feature to help them increase business and profitability. Using this tool, organizations revolutionize how they obtain and process information from the field. Here are three essential ways Wireless Forms enhances landscaping business's operational practices, enabling greater productivity and savings.
Before and after photos of serviced lawns
Unlike paper documents, which require manual delivery to the office and lack true detail, our platform's solution for mobile forms allows your landscapers to take photos using mobile device cameras and attach them to digital paperwork. Easily send before and after pictures of serviced yards or lawns back to the office to help enhance quality control, verify job progress nearly instantly, and even promote your team's work from a marketing perspective.
Inventory management of equipment and trailers with Barcode Scanning
Inventory management can be a complicated process without the right solutions in place. Using Wireless Forms' Barcode Scanning capability, however, it's easier than ever to keep track of the tools and equipment your landscapers regularly use. Digital forms can easily be custom set to help you complete inventory requirements, with mobile device cameras allowing your landscapers to scan barcodes/QR codes and automatically register item availability.
Decision logic and Mobile Payments powered by Stripe
With decision logic on Wireless Forms, there's another way to get information from the field even faster. This feature of our software helps your landscapers only fill out the portions of a document that are truly relevant by presenting them with subsequent form fields based on their previous answers. Plus, as your landscapers go through the process of completing a work order, they can easily process billing for provided services at the end with Mobile Payments powered by Stripe. Accepting digital payments by swiping credit or debit cards via mobile device gives you the power to boost revenue and provide greater convenience to your customers.
These are just three simple ways our platform's Wireless Forms feature helps landscaping companies run more cost-efficient and streamlined business plans. Learn more today about all the other intuitive, ROI-driving features TeamWherx™ can provide your landscaping business with via a quick, free demo.
About the author : Andrew Forest
Drew Forest is a writer, marketer, and content creator. He enjoys traveling, fantasy football, and watching Tampa Bay sports teams win championships.