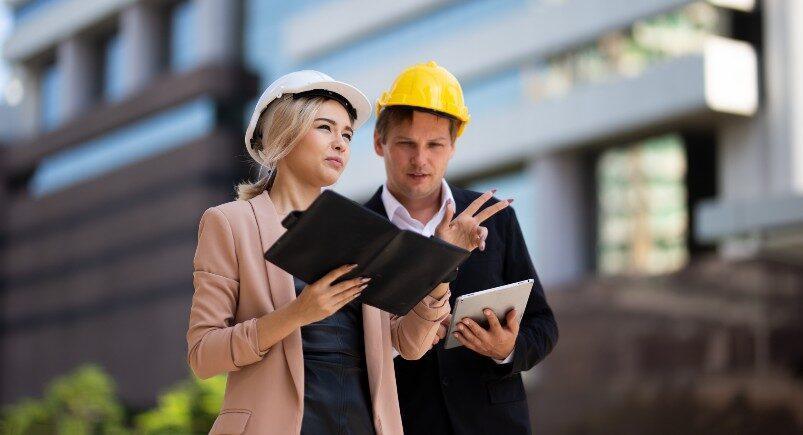 Construction and civil engineering firms are tasked with efficiently adhering to project timelines and deliverables, while also not compromising on anything that could potentially endanger the health and safety of their workers. It's imperative for construction site supervisors to track real-time data about a project's completion status and what measures they're taking to ensure their engineers are protected, particularly when using heavy equipment or scaffolding. In addition to keeping employee well-being accounted for, costs from noncompliance with OSHA mandates can add up and negatively impact civil engineering firms' finances. Fortunately, with TeamWherx™, our flagship field management solution, all of these pain points can be addressed and eliminated for your workforce, allowing you to deliver stronger service to your clients.
Increased Safety
TeamWherx™ gives engineers all the tools needed to document safety protocol compliance dynamically while at a work zone or job site. Photo capture using its digital forms features allows for the various conditions of equipment to be documented with images and sent back to the office within safety checklists nearly instantly. Plus, managers at a construction site can provide electronic signatures and sign off on the processes in place daily, giving verifiable proof that everything was followed correctly. With digital safety forms on mobile devices, TeamWherx™ helps engineering firms complete these checks quicker and with added detail that paper just can't provide.
Expedited Project Timelines
Gain greater insight about operations at your construction sites with reports, photos of construction progress, and enhanced communication from the office to the field using our platform. Our solution helps you keep operations moving effectively and on track with what your clients are expecting. Plus, if any delays in a project arise, you can know about them sooner with TeamWherx™, and be armed with additional data to help you make smarter, faster, more business-conscious decisions.
Reduced Costs
As mentioned earlier, construction and civil engineering firms need to be aware of safety compliance for the reason of their employees' health, first and foremost. However, there's also financial risk involved from laxity around proper safety precautions. The Occupational Safety and Health Administration (OSHA) requires that certain processes be followed to better ensure worker safety. If any of these are neglected or willfully broken, you can expect to receive large fines. Our solution works to reduce these costly risks for you by giving you clean, verifiable data about safety checklist completion that is easy to reference digitally as needed. Use our platform to protect your workers (and bottom line) from many of the challenges it faces daily.
With the power of TeamWherx™, your engineering firm is equipped to handle its projects with greater safety, compliance, and cost savings involved. Schedule a quick, free demo today to learn more about what our application can do to maximize your resources and give your team the data it needs, faster than ever.
About the author : Andrew Forest
Drew Forest is a writer, marketer, and content creator. He enjoys traveling, fantasy football, and watching Tampa Bay sports teams win championships.