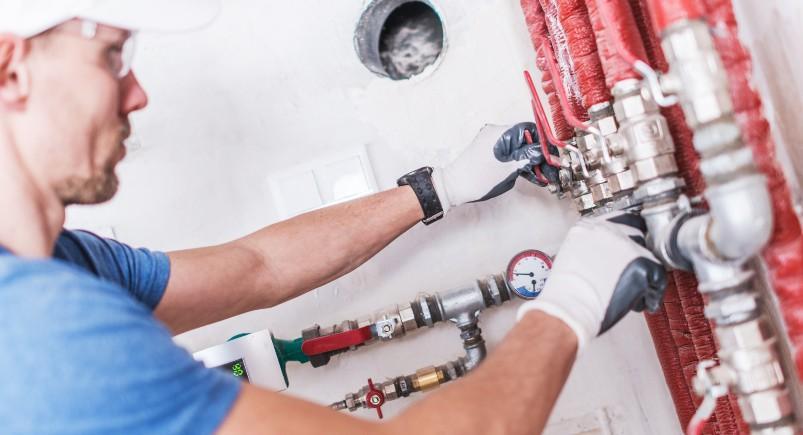 Plumbing companies nowadays are always trying to exceed the rapidly changing expectations of their customers. Getting more jobs done per day and opening flexibility without breaking the bank is a key goal for plumbing business operators along with empowering their mobile workforces to get more done in the field. TeamWherx™'s Mobile Timekeeping feature enables plumbers in the field to achieve these goals and helps managers oversee the day-to-day processes of their employees seamlessly and more efficiently.
What is Mobile Timekeeping?
TeamWherx™'s Mobile Timekeeping feature digitizes timekeeping data, making it easily accessible quicker. Employees are allowed to clock in and out to start or end their days or for lunch breaks right from the convenience of their mobile phone or tablet device. These timestamps are also GPS-monitored, so managers can see where their workforce is with deeper insight. It also includes to option to add forms, photos, and signatures with each status change for optimal productivity in the field.
This feature allows managers to increase accountability within their workforce and establish a high level of visibility among a mobile team. Employees can start and end their days right from the field, so they don't have to waste time stopping by a main office or filling out physical paper timekeeping forms.
Benefits and ROI for Plumbers
The time-saving functionalities and low cost of TeamWherx™'s Mobile Timekeeping feature allows plumbers to get more jobs done daily while staying well within your business's budget. The time usually spent on the mundane, inefficient timekeeping management protocols can be put to better use by scheduling an extra job a day for all your plumbers in the field. The GPS-monitored timestamps mean managers add another layer of monitoring for their plumbers in the field, so you know where they are always and how your business can increase flexibility to serve customers better.
TeamWherx™ is the preferred one-stop workforce management solution shop for plumbing businesses everywhere. Want to learn how TeamWherx™'s other features can help position your plumbing company for long-term growth.
About the author : Constantinos Garoufalidis
Costa Garoufalidis is a Writer and Marketer. He enjoys playing music, soccer, and cheering on his hometown Tampa Bay Lightning.