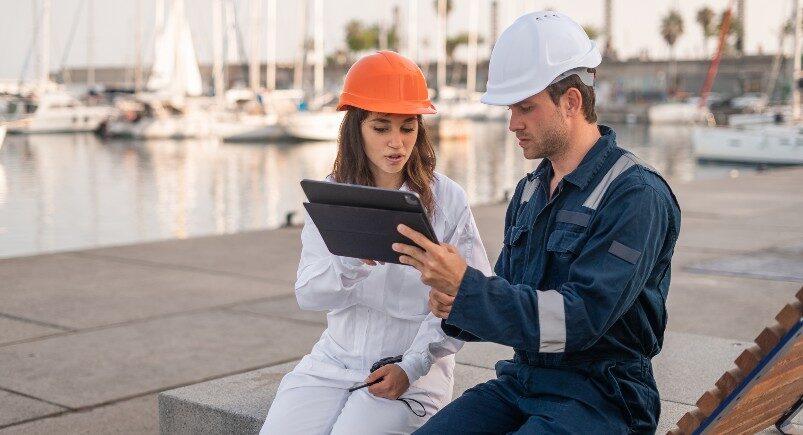 Maintaining effective resource allocation is an essential way to ensure your business is in a consistent position to succeed. Managing the right number of available resources (e.g., tools, equipment, employees, and vehicles) and making sure workloads are distributed evenly is critical to maximizing productivity and profitability. TeamWherx™ allows you to make the most of what your business currently has available with several key features: Dispatching Scheduler, Job Dispatching, and GPS Tracking.
Resource Allocation with Dispatching Scheduler
Planning in advance how to allocate your resources using TeamWherx™'s Dispatching Scheduler allows your business to make better sense of each staff member's availability and fit more jobs in where necessary. Identifying gaps in productivity and filling them with new assignments using our application's drag-and-drop layout is quick and easy to do, which enables you to ensure your workforce's output and service to customers is sustained every day.
Job Dispatching for More Streamlined Service
Reroute available resources as needed with our platform's Job Dispatching feature. If one of your field technicians needs assistance at a job site, assign an available employee to the job site in question to help keep productivity high and continuously move assignment progress forward. Plus, if any equipment or vehicles are needed to complete a task in the field, available employees can easily transport these assets to the job site for you, eliminating any time your on-site staff would have had to take to retrieve them.
Monitoring Employees, Vehicles, and Assets with GPS Tracking
Get a birds-eye view of where everything in your workforce is in the field using GPS Tracking on TeamWherx™. Our solution empowers administrators to know more about where their teams are located, allowing for better rerouting and scheduling, especially when certain work orders require more resources than initially estimated. By providing near real-time insight into the positions of all your organization's key resources, they can be allocated more efficiently as jobs are scheduled.
TeamWherx™ is able to help your organization make the most of its available resources, distribute workloads evenly, and maintain positive revenue flow. Learn more today via a free demo about how our platform's Dispatching Scheduler, Job Dispatching, and GPS Tracking features can drive more profitability for your business and foster better resource allocation.
About the author : Andrew Forest
Drew Forest is a writer, marketer, and content creator. He enjoys traveling, fantasy football, and watching Tampa Bay sports teams win championships.