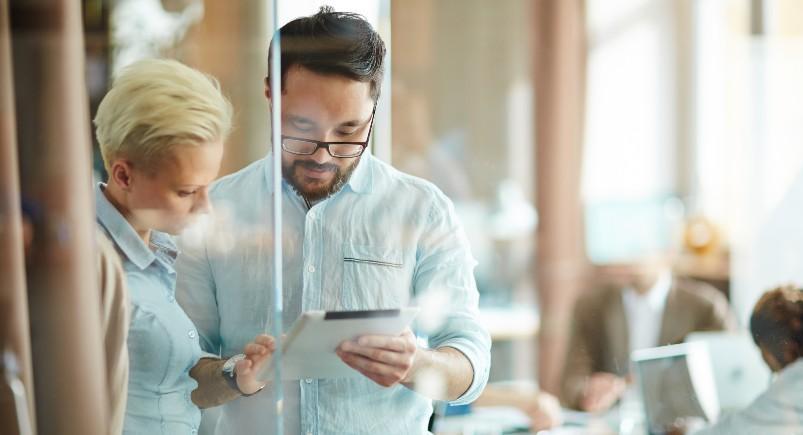 With the digital age changing the nature of commerce, businesses must now be more versatile and flexible than ever before. Being able to collect and monitor data from the field (as well as internal operations) in real-time enables companies to learn how their workforce is performing and where gaps may be hindering customer service and growth. TeamWherx™ is an end-to-end workforce management platform that helps your business gain the deep, meaningful insights into your workforce you need to make more dynamic and critical business decisions.
Identifying Inefficiencies
The key to making smarter business decisions is identifying inefficiencies within your organization. For example, real-time data allows you to obtain and track the performance of your field workforce over a period of time. Through analyzing this data set, you could identify apparent inefficiencies such as poor route optimization, costly documentation management, and even untransparent time management.
Gaining real-time insights into your operations also helps keep your workforce team members safe and increases responsiveness to emergencies in the field or back at the office. It helps you identify processes within your business that may be mundane, tedious, or even outright unnecessary, costing you time and money you could be putting back into your employees and customers.
Saving Time and Money with TeamWherx™
Wireless Forms which digitizes paperwork and centralizes the management of documents. This feature reduces the cost of paper while minimizing the inefficiencies of manual paperwork such as illegible handwriting or lost forms.
GPS Tracking capabilities provide visibility into the locations and behaviors of your field-based employees and help you monitor whereabouts of vehicles and assets in the field. This feature helps you understand the productivity of your workforce while protecting your resources.
Additional features such as Job Dispatching and Mobile Timekeeping helps increase versatility and accountability in the field with dynamic dispatching features and user-friendly timesheet management protocols.
TeamWherx™ offers a comprehensive solution to real-time data collection so you can make smarter business decisions that help position your company for lucrative, long-term growth.
Want to experience optimized workforce management solutions?
About the author : Constantinos Garoufalidis
Costa Garoufalidis is a Writer and Marketer. He enjoys playing music, soccer, and cheering on his hometown Tampa Bay Lightning.