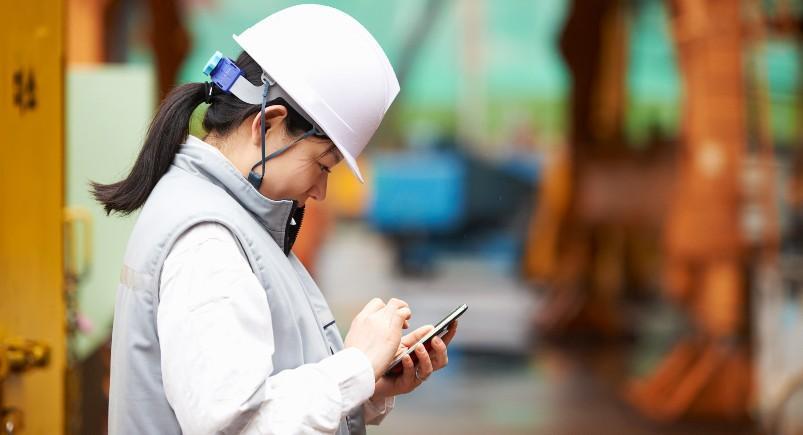 Field service companies need to act more dynamically than ever. According to MarketingCharts.com and a report conducted by the Winterberry Group for the Data & Marketing Association (DMA) and sponsored by Pitney Bowes, the largest cause of organizational efforts to improve the customer experience is customers' expectation for better, more personalized service, as 71% of individuals surveyed noted that this is what drives their efforts. With customer expectations always fluctuating, flexibility and responsiveness in the field will help field service businesses in the long-term. Boosting your field service company's capabilities means leveraging newly found capacity to position your business for long-term growth amidst the changing conditions around you and in the markets.
Increasing Responsiveness in the Field
Field service workers are always on the go, but they need to know where to go and how to get there the most efficient way possible. Seamlessly rerouting workers in the event of a change in the schedule or an emergency increases your flexibility and customer reach in the field.
This added layer of efficient responsiveness means your business can service more customers more often, helping to drive revenue but also building an awareness among customers that your business is the most efficient one in the market, which helps give you a competitive edge.
Digitizing Paperwork
Digitized forms and documents cut back on unnecessary costs for your business and helps optimize multiple processes across your organization, such as invoicing, data collection, work order management, etc.
Digitized documentation helps adapt your processes for the digital age and reduces inefficiencies and risks of handling physical paperwork like lost or damaged forms or illegible handwriting. It also makes the transfer of information across your business more streamlined. The customer experience becomes more optimized as they gain access to digital invoices that are comprehensive from the job site and streamlines the payment step in their experience.
Syncing Data Across Platforms
Chances are your business is already utilizing third-party platforms, whether it be for payroll, timekeeping, or something else you need to monitor. Syncing data between platforms offers a more comprehensive, deeper data generation process. These insights are made more readily available quicker and easier than ever.
Field service companies boosting internal processes and optimizing customer experiences better position themselves for growth in the long-term. Change happens fast nowadays, so being able to adapt and respond to change efficiently can make or break your business.
Want to learn more about how TeamWherx™ can position your field service business for long-term growth?
About the author : Constantinos Garoufalidis
Costa Garoufalidis is a Writer and Marketer. He enjoys playing music, soccer, and cheering on his hometown Tampa Bay Lightning.