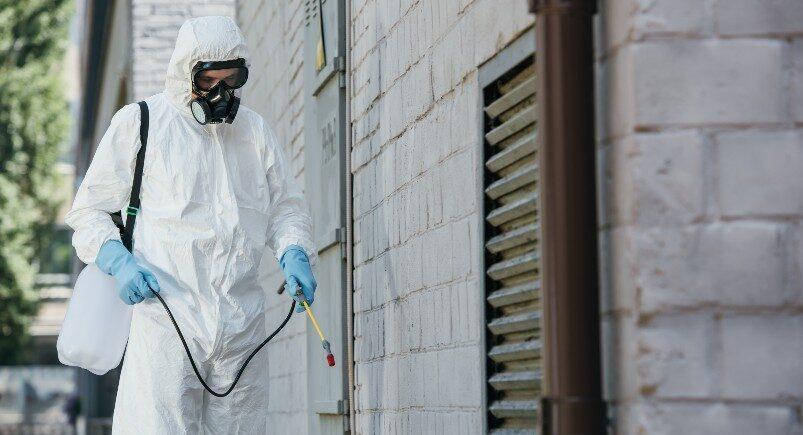 Pest control companies that aren't using a workforce management software are missing out on additional opportunities to reduce their overhead costs, effectively take on new business, and enhance the efficiency of their operations. With so many companies in this space relying on technology to help them take their business to new heights, how are you making sure your pest control company is staying up to date in this regard and remaining competitive?
According to BVR, the top four organizations in pest control drive nearly 28% of the industry's total sales, and many businesses in this industry offer multiple different kinds of services. The industry continues to grow, making it even more important to acquire solutions that help you scale effectively and manage the influx of new business.
TeamWherx™ is our all-in-one platform to help your pest control business increase its output and serve more customers. Plus, you can reduce overhead costs with TeamWherx™ from lower circulation of paperwork, fuel costs, and instances of asset loss. Pest control companies regularly use service vehicles and fully equipped trailers to complete jobs at customer locations; keeping these tools of the trade secure is essential to running a consistent operation. Our software's GPS Tracking feature allows your team to do this by tracking their positions 24/7 and displaying them on its live view map, helping you identify and recover your vehicles and assets with ease.
As previously mentioned, TeamWherx™ also helps you reduce operational costs by reducing the delays and high expenses associated with paperwork and fuel. Our platform offers a digital solution for forms, helping your pest control business take care of all its documentation free of errors, manual transport, and the need to buy paper. Plus, with its Job Dispatching capability, your pest control business can serve more customers by rerouting your exterminators to new jobs while they're already in the field. Use this feature to increase your company's work capacity by limiting unnecessary downtime and wasted productivity. Digital dispatching is especially important when attempting to take on increased business during busy seasons, as BVR also reports that the pest control industry's demand regularly tends to ramp up in the seasons prior to autumn and wintertime.
These are just a few of the many ways pest control companies can benefit from the solutions that a mobile workforce software provides (and more specifically, TeamWherx™). Schedule a free demo of our powerful application today to learn more about how it empowers you to coordinate your pest control workforce with ease and maximize its revenue-generating potential.
About the author : Andrew Forest
Drew Forest is a writer, marketer, and content creator. He enjoys traveling, fantasy football, and watching Tampa Bay sports teams win championships.