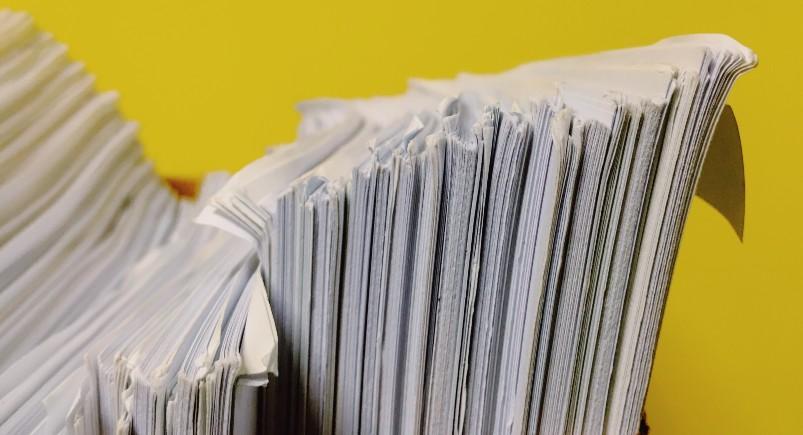 With the digital age of commerce well underway, businesses everywhere are looking for ways to leverage technology and tools around them to reduce costs and increase efficiency for their workforces. One of the more obvious digitalization revolutions possible is in the world of paper. Gone are the days of having to manually fill out and file physical work orders or other important documents, as there are options to digitize these forms and processes for a more smoother and affordable form management process.
Reducing Costs
A huge advantage of paperless workforces is cutting back on what are now seen as unnecessary costs. According to CorpMagazine.com, businesses in the United States waste $8 billion on managing paper each year. Not to mention, per PrintWeek, there is an increasing price hike for the price of paper all over the world, which costs your business more money the more paper you have to order.
Your business requires a lot of material and resources to handle paper on a day-to-day basis. Printers, ink, and the paper itself, are all experiencing inflated prices at the expense of your business. According to The Paperless Project (via Medium), American corporations spend over $120 billion on printed forms. Digitizing paperwork and forms mean your business no longer has to pay just to view, collect, and facilitate data and information flows.
Eliminating Inefficiencies
As with anything tangible, the risks of inefficiencies or mistakes is increased when handling it. The same goes with handling paper-based documents. Illegible handwriting, lost papers, incorrect information, and an unoptimized way of filing and managing the data and information on these forms are all disruptions to your day-to-day operations. An IDC survey (via Regional Government Services) revealed document challenges account for 21.3% of productivity loss for workers.
Making a more efficient and dynamic employee experience will also translate into a greater overall customer experience as well. When your business struggles with inefficient paper-based management, your customers experience the inefficiencies as well, which will drastically hurt your business in the long run.
Ethical, Conscious Business Operations
Cutting back on expenses and increasing productivity in the workforce are two good enough reasons for the attitude shift towards going paperless, but companies also see it as a far eco-friendlier process as well. Approximately 1 billion trees' worth of paper is thrown away every year in the U.S., according to statistics collected by St. Charles County of Missouri. Approximately 26% of waste dumped in landfill sites is discarded paper and paperboard, per The World Counts.
There are certainly initiatives companies partake in to both help the world and leverage in their marketing that help them justify the shift to paperless and make consumers happier.
Want to learn more about how TeamWherx™ can help your company go paperless?
About the author : Constantinos Garoufalidis
Costa Garoufalidis is a Writer and Marketer. He enjoys playing music, soccer, and cheering on his hometown Tampa Bay Lightning.