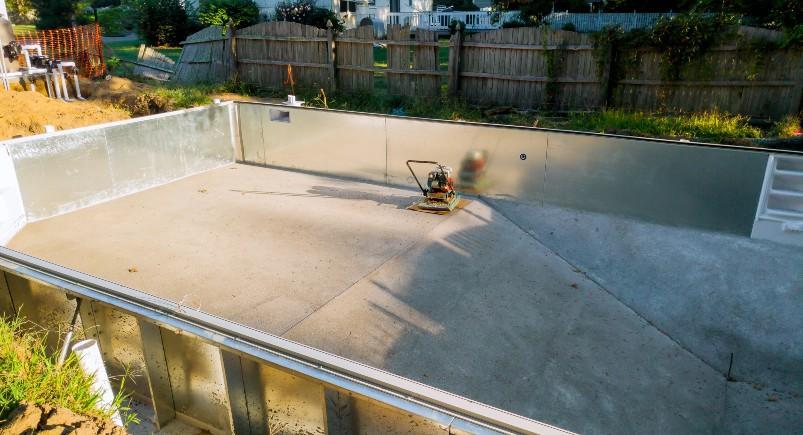 Between balancing increasing customer demand, pricey equipment in limited supply, and an uptick in employee wages, pool construction companies need to find ways to boost efficiency now more than ever. Taking the necessary steps as a business to identify areas of opportunity in your workforce means your company can leverage the tools accessible in the digital age and boost efficiency while fostering long-term, sustainable growth.
Tech Beats Paper
Boosting efficiency means finding ways to streamline day-to-day processes and manage your data collection better. Paperless forms options offer more seamless document management protocol for both workers and customers and reduce paper costs and inefficiencies.
Be More Dynamic in the Field
To be able to respond with more flexibility in the field to changes in the schedule means your workforce can service more customers more efficiently. If there is an emergency work order that comes in, your business must tend to it as fast as possible. Having a clear, transparent schedule lets employees know what their day is going to look like and how you can maneuver them appropriately during times of quick changes on the fly.
Hold Employees Accountable
You don't want employees misrepresenting their timesheets or how they're spending their time in the field while on the clock. Implement protocols and procedures in place for workers to adhere to. Give them the necessary resources and solutions they need to make their daily schedules easier to manage, so they can focus on servicing customers and being safe and competent at the job site.
Open Communication Channels
At the end of the day, businesses are groups of people. These individuals need to be connected deeply, quickly, and transparently to make sure there are no disruptions to the day-to-day processes. Being the last to know something important while in a managerial position hurts your business's ability to keep things running smoothly and providing the most ideal service to customers. Have proper communication channels and protocols in place so everyone on your team stays connected, no matter what they're doing or where they are.
Don't Underestimate Data
Being able to make business decisions based on concrete data and insights means your company can be more efficient and cost-effective. This is tied into the digitized paperwork mentioned earlier; gaining a comprehensive look into the data you collect from digital forms so you can make proper decisions moving forward is smart and positions your business for long-term growth.
Want to learn more about how TeamWherx™ can help your pool construction company be more efficient?
About the author : Constantinos Garoufalidis
Costa Garoufalidis is a Writer and Marketer. He enjoys playing music, soccer, and cheering on his hometown Tampa Bay Lightning.