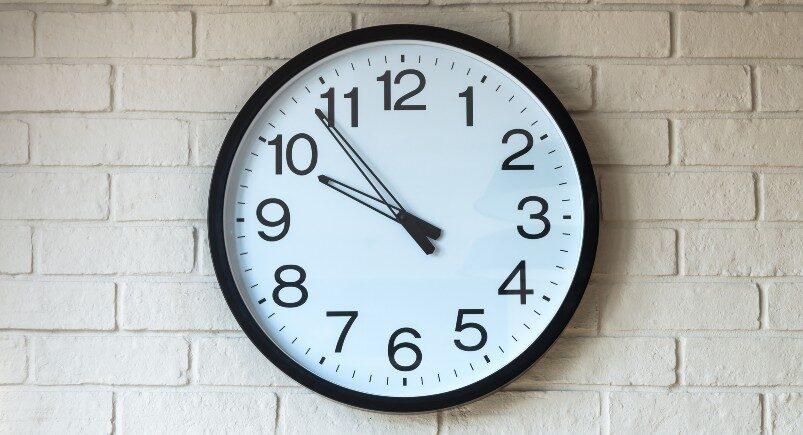 Businesses with employees in the field have limited control over their employees' timesheets and overtime schedules, if not equipped with a way for them to clock in and out remotely. With customer needs changing and the completion times of different projects varying, it can be difficult to truly optimize the amount of time your staff have in the field each day (if they have to budget certain time in their total time on the clock simply to return to the office and begin/end their workdays). This ultimately leads to high, unwarranted overtime expenses that may hurt your bottom line.
So, how exactly does unnecessary overtime increase the costs of doing business? It means you're unnecessarily spending on time-and-a-half payouts (not to mention, you're likely also paying for wasted fuel costs by your company vehicles during unnecessary trips to the office). In fact, your organization may currently be paying too much in OT, and you might not even be aware of it!
Here are some quick stats about timekeeping and overhead costs for businesses:
Ensure your business is staying as profitable as it can be by identifying and curbing unnecessary overtime using these simple tips.
Provide a solution for mobile timekeeping.
Overtime can more easily be prevented if your employees have a timekeeping software they can access remotely, as it keeps them from being "stuck" in the field (yet still on the clock after a final work order for the day is complete). As a mobile timekeeping tool is just one key feature that many quality workforce management solutions typically offer, software like this can help your business track time better and also provide other key tools to help it run more efficiently.
Workforce management applications that offer solutions for remote timekeeping also do more than simply help you reduce unnecessary overtime costs, however. They can even allow your staff to help serve more customers per day by eliminating certain amounts of time budgeted each day to drive back to HQ just to clock in or clock out. With an ability to track breaks, lunch periods, and clock-in/-out times in the field, employees can truly maximize the amount of time they spend working at customer locations and keep productivity and quality customer service sustained.
Maximize your employees' available time each day.
Ensuring your employees are equipped with the bandwidth and tools needed to complete work orders as efficiently as possible, and with as little travel back to HQ as possible. If an employee regularly must drive 30 minutes or so each day back to the office from a work location in the field just to clock out, that's valuable time that could still be spent at a customer location instead. A system for remote timekeeping eliminates the hassles and costs of a stationary time-clock system by providing more flexibility, mobility, and convenience for field workers to track their hours.
With the aforementioned workforce management software, using its features in tandem to track your company vehicles' locations 24/7 and offer remote timekeeping solutions for employees enables your staff simply drive home once they're done working a shift (without the need to return their assigned vehicle to the office every day). They can keep their company vehicle at their residence full-time (when not using it for work), helping you maximize time during the workday (while also keeping your valuable equipment secure and accounted for at all times).
Use data to refine your business operations and get more insight on overhead costs.
GPS data and timekeeping data (through the use of field service software) also help you understand more about your workforce and where your employees are when they begin and end shifts. These types of information help you provide better customer service as well, by allowing you to prevent unnecessary overtime before it happens and keep necessary staff on-site for longer. Rerouting the nearest available field employee to a new work order that can be completed in time before a day's work is complete helps you enhance productivity and prevent the possibility of any of your staff running over on their schedules.
Timekeeping data also allows you to study trends in employees' hours worked. If you notice certain individuals who may be routinely working extra time that isn't approved, you can adapt your policies and actively reinforce accountability when it comes to scheduling and timesheets. Managers can use time-related business data to get in-depth insights on productivity, better ensure compliance, and make smarter work order scheduling decisions. All these different benefits result in cost reductions for your workforce, both in terms of less unnecessary overtime and higher output. With labor being one of the most prominent overhead costs for organizations, having better control and understanding over employee schedules in real-time makes it easier to keep these expenses in check.
By reducing overtime that isn't needed, your company can spend less money and optimize its budget with ease. Ensure your organization has effective insight into its overtime costs using this information, so you can experience greater productivity, efficiency, and profitability.
About the author : Andrew Forest
Drew Forest is a writer, marketer, and content creator. He enjoys traveling, fantasy football, and watching Tampa Bay sports teams win championships.