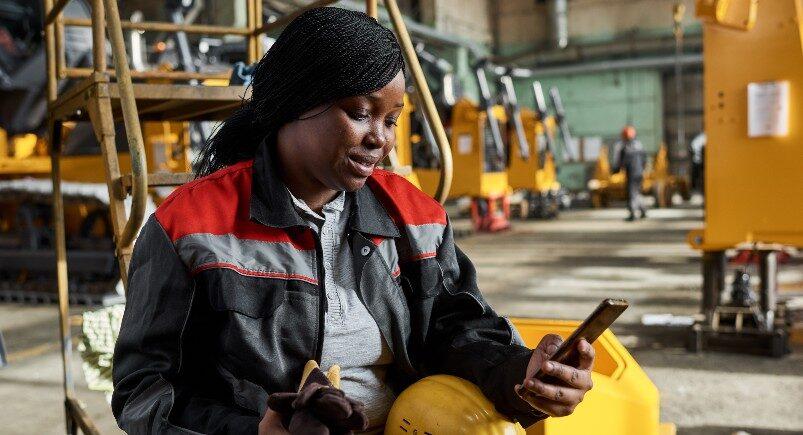 Field service management software is mandatory for businesses who are looking to streamline processes and digitally transform day-to-day operations. With multiple features to help improve productivity, service, and growth, field service management solutions offer an easier, more cost-effective way to manage employees and customers. These types of solutions help facilitate greater insight for office managers and administrators, as well as better real-time communication with their staff working away from HQ. Connecting your entire workforce via smartphones, tracking devices, and desktop computers at your office enables field service management solutions to deliver the greatest ROI and support you in running a truly optimized operation. Here are four specific ways field service management solutions work for you and deliver amazing value to your business!
Increased Revenue
Serving more customers is how your field service business drives greater revenue; however, you need to ensure you have all the proper marketing strategies and resources in place to both gather these new clients and effectively fulfill their requests (without spreading your workforce too thin). Field service management software enables you to generate more revenue and serve more customers by helping you maximize your field techs' available time each day via intuitive features. For your available staff in the field, reduce low productivity and unnecessary downtime by rerouting them in real-time to new jobs with electronic dispatching. Plus, allowing your employees to clock in and out remotely using a field service management feature for mobile timekeeping makes it easier to reach clients quicker each day. Many manual processes that normally would require your staff to travel to and from the office multiple times each day can be digitized and mobilized using a field app, giving workers more capacity to serve new customers.
Enhanced Productivity
As previously mentioned, workforce management app features for mobile timekeeping and digital dispatching virtually eliminate the traditional time-consuming and expensive negatives that come along with these processes (such as frequent drives to the office, higher fuel expenditures, and limited availability). A reduction in lengthy administrative tasks allows your team to channel their productivity toward more important tasks for your organization.
Additional features like GPS tracking also make it easy to know where exactly your employees are while they're on the clock, so you can keep accountability higher and ensure projects are always efficiently being worked on. When it comes to productivity, field service management software is a must if you want to maximize the full capabilities of your workforce.
Lowered Operational Costs
Expenses related to supplies, vehicles and equipment, and fuel for company vehicles make up a significant portion of many organizations' budgets. With the power of a field service management app, you can help bring down all of these costs with a wide collection of digital tools. Digitizing your paperwork can help you avoid the costs associated with purchasing and processing paper forms, and GPS tracking/fleet insights using a field service solution help you better protect your valuable investments against theft or unauthorized use. Tracking the ways your employees are driving company vehicles can also help you reduce expensive practices like unnecessary idling, speeding, and harsh braking that wear your fleet down more quickly over time.
Overtime costs are another large impact to many companies' bottom lines. Mobile timekeeping features with workforce management solutions help you prevent unnecessary overtime from occurring by giving your employees the means to clock out immediately before it may begin to accrue, rather than them needing to drive to the office first to manually punch out. Through digital transformation and automation, field service software helps to lower your overhead costs and prevent needless spending from occurring in your organization.
Optimized Customer Experience
One final valuable benefit of field service management software is that it contributes positively to the customer experience. It does this in two critical ways: enabling better scheduling and faster service. These versatile applications allow you to send out new assignments digitally on the fly, or also plan them in advance, so you can provide customers with truly accurate service windows and quicker assistance.
Customers who routinely receive excellent care are certainly more likely to stay as patrons of your company for longer, making focusing on the customer experience an absolutely vital part of what your business plan should be built upon. Retaining existing customers is made easier with workforce management and field service management solutions, which consistently put you in a position to reach your clients faster and provide more personalized, attentive service to them.
These four critical value points of an all-in-one field service management solution can make the ultimate difference for your organization and its overall profitability. Learn more today about how our end-to-end solution, TeamWherx™, can serve as your all-in-one field service management software and help keep your company's revenue, productivity, and efficiency all at optimized levels.
About the author : Andrew Forest
Drew Forest is a writer, marketer, and content creator. He enjoys traveling, fantasy football, and watching Tampa Bay sports teams win championships.