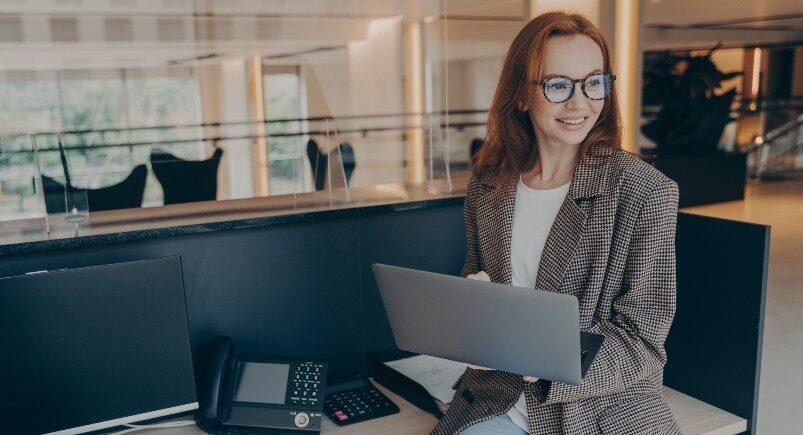 Creating schedules for your field employees is one of the most important parts of the job, as it directly impacts productivity, availability, and your ability to take on new customer requests. However, it's not always as simple as just assigning a new job to an available employee. Certain factors need to be accounted for during the process. Here's an easy step-by-step method for creating effective, yet flexible employee schedules that account for everything your business needs.
Accept new work orders electronically.
What's your current method for taking on new work orders? If you're strictly accepting them by phone, you could be severely limiting your service company's ability to secure new business. Including an ability for customers to submit after-hours requests using a form on your company's website allows your dispatchers and managers to gain a bird's-eye view of all outstanding work orders from the start of the day (as well as those that were submitted after work hours concluded the previous day). From there, more logical scheduling decisions can be made (once employee availability is identified).
Accepting new work orders electronically benefits your organization by helping to eliminate missed opportunities to gain new business and makes it easier for customers to get faster service. If clients are trying to book a service from your organization, make it as easy as possible for them to do so!
Assign available employees new work orders based on specializations, locations, or bandwidth.
When new customer requests are accepted by your business, the next step becomes assigning them to your field technicians. To ensure you're doing this in the most efficient way possible, there are three different routes you can take:
Specializations/Experience: Certain jobs that are more technical and require more advanced training may be taken on by your business. In these cases, it's important to ensure your technicians with the necessary specializations are reserved for these types of projects, so that they aren't tied up with other work that limits your business's ability to efficiently complete its total number of jobs.
Locations: If you have available staff in the field and are able to track their locations during working hours, assigning the nearest available employee to a new service request offers your business a few key benefits. In addition to helping you reach and serve your customers faster, this also can reduce fuel costs for your fleet of business vehicles (by curbing unnecessary driving for employees). It can also help you prevent excessive wear-and-tear on your fleet on a daily basis, as you're limiting usage rates, and, in the long run, potentially even keep high maintenance costs for your fleet in check.
Bandwidth: Having a good understanding of what current priorities are on your employees' plates and scheduling work orders by identifying who is most available is another surefire way to ensure that efficiency in your workforce remains optimized. Seeing who is available to take on more new work and scheduling tasks accordingly prevents employee burnout and helps you ensure that workloads remain evenly distributed.
Use a workforce management solution to schedule and manage all work orders.
A workforce management solution is one of the best tools you can employ when needing to schedule and dispatch work orders to your field staff. These types of software help you assign new work orders to your employees digitally from a desktop computer. Once a new work order is received by an employee, they can then view the details of the order from their mobile device while in the field and get to work. A platform for workforce management also makes it easy to track work order statuses and schedule new assignments ahead of each day. This assists your office employees with reducing paperwork and clutter, in addition to improving your team's overall organization.
Get employee feedback.
No matter what a project entails, gathering feedback from your employees is essential. When employees are in the field completing work orders, ensure you always maintain constant communication with them during each step of the process. If it's discovered that further assistance or resources are needed, you can find this out quickly from your staff in the field and provide additional support, if needed.
Also, in general, regularly checking in with your employees about their workloads and how they feel they would best succeed can help boost morale and productivity. Hearing from your team members about how they feel they work the most productively and how they prefer to receive new job instructions makes employees feel heard and helps you retain quality staff for longer.
Use all of these helpful tips to craft and refine a strong employee scheduling process that works best for your company. If you're looking for an effective field service scheduling software that enables you to better manage each aspect of your workforce, choose TeamWherx™ today.
About the author : Andrew Forest
Drew Forest is a writer, marketer, and content creator. He enjoys traveling, fantasy football, and watching Tampa Bay sports teams win championships.