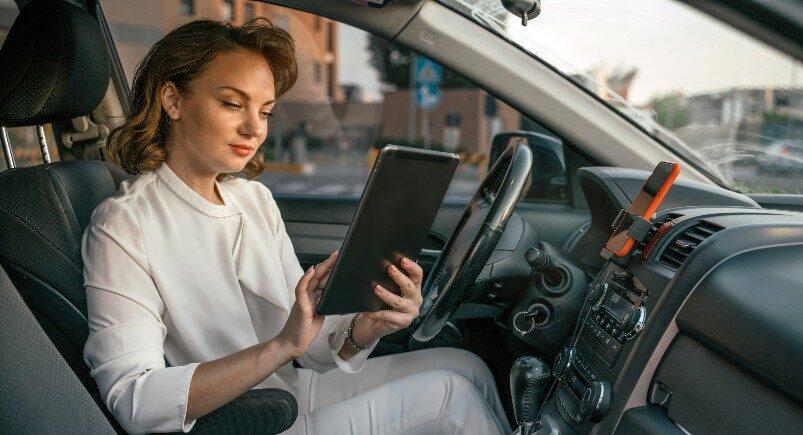 Transportation organizations can be impacted by rising fuel expenses, little differentiation between carriers, and zero trust in manual tracking and tracing practices.
Digitization is critical to helping these companies reduce costs and increase productivity. A powerful transportation management solution can assist these organizations by:
Streamlining workflows and automating tasks
Identifying how, when, and where vehicles are driven
Ensuring the safety of valuable human and fleet-related resources
Here are three industry examples of how a workforce management software digitizes operations and optimizes efficiency.
School Bus Transportation Management
School district administrators use transportation management software to effectively coordinate and oversee their fleets of school buses. Using field-provided data, supervisors remain informed on how their drivers operate assigned buses and can then ensure safe driving and accountability throughout their workforce.
Tracking routes and driving behaviors helps districts monitor and prevent operational practices that are unsafe or could be expensive, such as:
Unnecessary idling
Excessively harsh braking
Geofence boundary breaches
Speeding
Hard accelerations
In addition to offering comprehensive fleet tracking data, an effective transportation management solution should also provide an NFC tag scanning capability. This intuitive feature makes it easier for drivers to complete their post-route inspections. NFC tags can be placed at the back of buses on the emergency doors, and drivers can use their mobile devices to scan these tags to prove that inspections are complete (and verify that no one remains on the bus after the end of a trip).
Transportation management solutions are essential to helping school districts always ensure their bus operations remain safe, efficient, and budget-friendly.
Healthcare Transportation Management
NEMT companies also use transportation management software to effectively coordinate and oversee their drivers and patients. For example, NEMT companies use electronic scheduling to improve arrival time accuracy and balance workload distribution. Whenever patients are picked up or dropped off, staff and drivers use digital forms to document names, dates, and times — making it easier for quality service and patient satisfaction to be tracked and maintained.
Providing drivers with the ability to clock in and out while in the field – along with the ability to receive new route updates – helps drivers spend more time focused on transporting patients while boosting the NEMT companies' revenue.
Company administrators use the software to assess the routes driven to identify cost savings opportunities. If historical routes taken by certain drivers are costly (in terms of time and fuel), new policies can be enacted to improve future route decisions.
Workforce management solutions support NEMT companies' goals of optimizing patient care while reducing overhead costs.
Shipping Transportation Management
Shipping and logistics companies' operations depend on accurately managing cargo logs and inventory. Digitizing workflows ensures that these companies can "drive" higher productivity and profitability and also reduce inventory shrinkage.
For delivery services specializing in high-priority or more secure drop-offs (like the courier industry), tracking software helps dispatchers ensure that shipments remain on time and on budget.
Large-scale deliveries also benefit from transportation management solutions, particularly when it comes to inventory. Manual documentation of inventory loaded on and off the trucks is error-prone, time consuming, and costly. Documenting inventory electronically – and using barcode and/or QR code scanning – helps automate the input of data and reduces the potential for mistakes to occur. Plus, valuable assets (e.g., shipping containers) can also be tracked with certain digital solutions, so administrators can keep eyes on all resources.
With transportation management software, companies drive greater accountability in their workforces and maximize their overall performance. Visit TeamWherx™ to better understand how a workforce management solution can help you manage rising costs and improve driver practices.
About the author : Andrew Forest
Drew Forest is a writer, marketer, and content creator. He enjoys traveling, fantasy football, and watching Tampa Bay sports teams win championships.