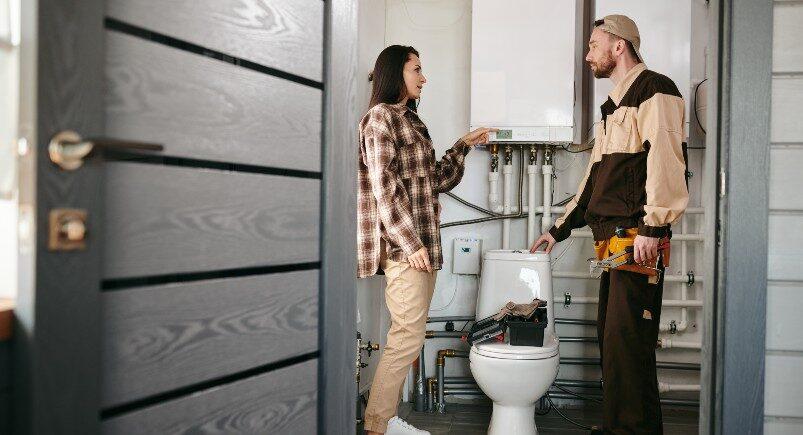 As a plumbing business owner, you know that expanding your company takes careful planning and effective strategies. From delivering top-notch service to attracting new customers and managing your administrative tasks, achieving success requires collaboration and hard work. To help you scale your plumbing business, here are a few strategies and tools that can make a difference.
Word-of-Mouth or Referral-Based Marketing
Getting your business's name out into the marketplace is easier to do with strong customer testimonials. Incentivizing your customers to refer your plumbing company to other people after they've received quality service helps you acquire new business at a faster rate. If new customers hear how you've helped other customers and consider how you can help them in similar ways, it makes it easier for them to choose your company over one of your competitors. Offering incentives to customers who positively refer your services encourages testimonial-giving and can enable you to collect multiple recommendations quickly.
Repeat Business Incentives
Retaining your current customers is crucial to your business's success. Offer exclusive promotions and discounts to customers who book a certain number of appointments with you. By focusing on providing excellent service and cultivating strong relationships with your clients, you can increase their lifetime value and ensure consistent revenue. Your plumbing company's growth is centered around the ability to keep as many existing customers as possible, while effectively gaining new business at a manageable rate. Making sure to still focus on taking excellent care of your current roster of clients is a staple of good business practices and ensures your existing bulk of revenue stays largely intact.
Guaranteed Service Times
When customers need emergency plumbing help, speed and efficiency are essential to providing excellent service. Marketing speed of service as a key quality of your plumbing business's value proposition helps customers identify efficiency as paramount to your business and continue to associate that with your brand.
Money-back guarantees or discounts to customers if you fail to meet your promised service time, as well as time limits on how long customers may have to wait for plumbing assistance can significantly benefit your organization. In a saturated market for plumbing services, differentiate your organization by being faster than your competitors.
Utilizing digital paperwork provides quick and accurate estimates with features like auto-calculating fields. Plumbers can complete the requested work faster, helping you follow through on a promise of efficiency for your customers. Scheduling software can also play a critical role by allowing plumbers to review their daily job assignments anywhere on mobile devices. Once a plumbing job is complete, your plumbers can easily view instructions for their next assignment and begin traveling to its location, free of the need to come back to the office first.
Plumbing Scheduling and Dispatch Software
As previously mentioned, digital tools like scheduling and dispatch software can help you manage your business more effectively. By providing accurate service windows and dispatching plumbers more efficiently, you can increase customer satisfaction and serve more clients in less time. TeamWherx® offers a comprehensive solution that includes scheduling and dispatch features, as well as digital paperwork and GPS tracking capabilities. With these tools, you can improve productivity, profitability, and customer satisfaction.
Plumbing companies focused on scaling their operations can support their various growth initiatives with a solution like TeamWherx®. In addition to providing all the digital dispatching and scheduling features that businesses in this industry require, TeamWherx® also comes with additional capabilities for digitized paperwork, intra-organizational communication, and GPS tracking.
By implementing these strategies and using the right tools, you can maximize your plumbing company's growth potential and achieve long-term success. Contact us today to learn more about how our software can help your business thrive.
About the author : Andrew Forest
Drew Forest is a writer, marketer, and content creator. He enjoys traveling, fantasy football, and watching Tampa Bay sports teams win championships.