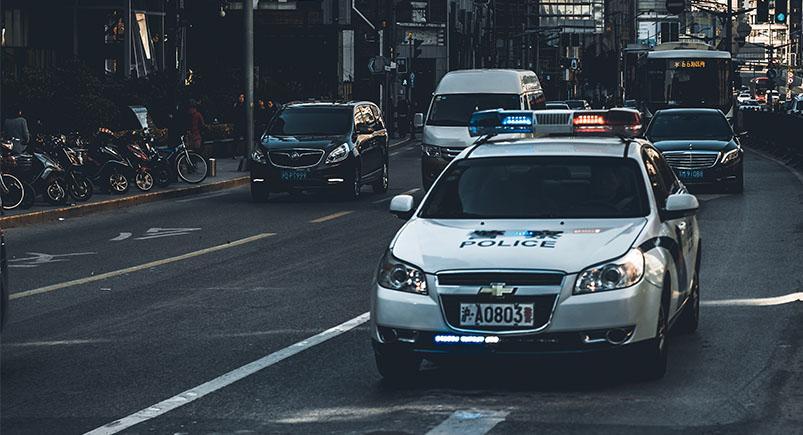 In order to effectively track down and monitor criminal activity, law enforcement agencies nationwide are beginning to use some of the most advanced technology including GPS tracking devices and systems.
In the past, officers would have the tedious job of following criminals on foot for days or even months at a time. GPS tracking technology, however, can track a suspect's movements remotely in near real-time from virtually anywhere through an internet-enabled computer or electronic device such as a smartphone or tablet.
Advancements in technology now allow officers to devote more of their time, money, and resources to solving more crimes faster. Yet, they can still get the detailed information they need without using time-consuming investigative resources or tedious surveillance tactics.
GPS tracking gives law enforcement the edge they need to solve all types of cases. From small crimes to complex criminal cases, tracking a suspect no longer requires an officer to spend a lot of time on stake-outs or patrolling large territories. GPS tracking systems are an enemy of a criminal on the move; within them, data regarding driving and travel history can be stored, recorded, or viewed in near real-time. Devices today are now built to be more compact, covert, and more durable than ever. GPS tracking units ensure that a suspect is monitored, turn by turn, so that law enforcement can gather enough evidence that leads to an arrest.
Live GPS Tracking
Many law enforcement agencies prefer to have access to tracking systems that record data in near real-time in order to stay ahead of the criminals they want to capture. With the powerful combination of cellular communication and satellite imagery, police officers are now able to view up-to-the-minute activity and stake out an offender right from police headquarters or wherever they choose to conduct surveillance.
Smartphones: A Tool for Law Enforcement?
*In a real-life scenario, lawmakers in Tallahassee are focusing on cell phones. More specifically, information on cell phones and if it is legal for law enforcement to search them without warrants.
In today's age of smartphones, they contain photos, videos, text messages, and GPS data. Increasingly, that information has become tools for law enforcement. In cases across the country, agencies have conducted warrantless searches of phones belonging to people, some of whom did not become suspects.
Rep. Jeff Brandes, a Republican from St. Petersburg, Florida, has filed a bill to ban the practice in Florida. His argument is that cell phones are personal property containing private information and to gain access, law enforcement agencies should have a warrant from a judge.
State courts have expressed varied opinions on the issue in the past.
Increase Productivity, Efficiency, and Accountability
Comet Fleet and Wireless Forms can help improve the efficiencies of any fleet operation. Comet Fleet's high-performance GPS tracking devices combined with Wireless Forms can increase visibility and productivity into the daily activities of fleet vehicles. They can allow you to:
Identify locations of fleet vehicles or cargo
Review idle and stop times
Expedite dispatching
Improve fleet routing efficiency
Reduce theft of high-value assets
Ensure equipment is located at the job site
Send paperless forms from the field to the office
Track trends to make better future business decisions
*Information obtained from: Bay News 9, Friday, February 15, 2013
Have any questions on how Actsoft can help you?
About the author : Xavier Charles