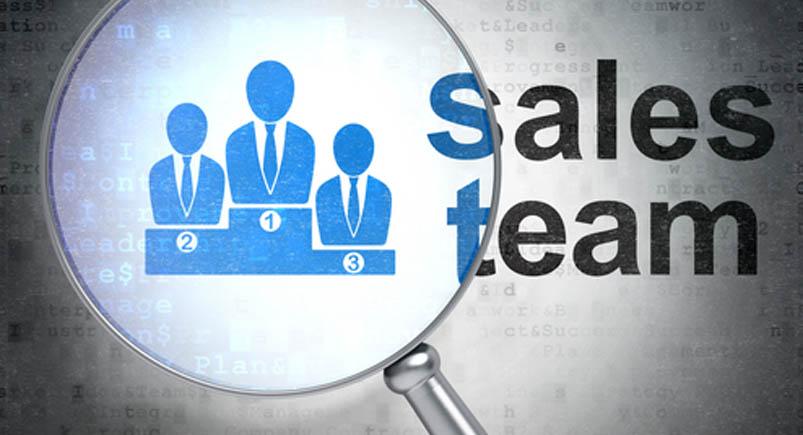 Getting more out of your sales team can sometimes be like pulling teeth, but if sales reps understand the company's scope and their product, meeting daily goals can become more attainable. According to Saleswise, sales teams need to know what is expected of them in order to achieve success. Business News Daily suggests that laying out expectations of your sales team can go a long way.
Prioritizing daily activities is important in getting your sales teams geared up for success. The day-to-day hustle can get convoluted with different tasks throughout the day. Tony Yenug, Principal at ZS Associates, quoted in SellingPower says "Salespeople are an extremely expensive resource, and many sales forces need to look for ways to streamline noncore activities or offload them to a lower-cost resource."
A major way to get more out of your sales team is ensuring they aren't tasked with other things not associated with sales, such as administrative tasks, analyzing data and customer support.  Although these positions are important to have within a company, the sales team shouldn't be beworried about them.
Another tip to keep the momentum going is to ensure that your sales teams is motivated and ready to focus on monthly goals. Inc.com found that sales kickoff meetings or SKOs provide your sales team with a place to learn, collaborate, motivate, inspire and define goals. You also want to make sure that your sales team gets learning opportunities that convey the message that success doesn't happen overnight. Encouraging breakout sessions that discuss sales tactics and coaching techniques can help leverage new ways to sell.
Being transparent and making sure that everyone on the sales team can see what happens when they reach their monthly quotas, shows each person on the team where they stand. According to Inc.com, managers can become metrics-driven coaches, and not everyone knows what needs to happen to reach their goals.
You can't have a successful sales team without recognizing and boosting the confidence of your sales reps. After each achievement, there should be some sort of "recognition ceremony." You can do this any way that you want, for instance, you can give monetary rewards or gift cards. Nima Noori, CEO & founder of Toronto Vaporizer says "I've found that the 'Master' incentive, coupled with bonuses for targets reached, encourages the already active, friendly competition between my sales reps. It keeps their motivation high and keeps them hungry to be the 'Master'."
Keep the competitive drive in your sales team going with Actsoft's Comet Mobile Worker. With it, you'll have the ability to create recurring follow-up schedules for your sales reps, so that they can constantly engage with customers.  If you need access to see the availability of your sales reps, then the calendar feature makes it possible to see the schedules and availability of your sales team. With the dispositions feature in Comet Mobile Worker, easily see the locations of your sales team in the field. Comet Mobile Worker provides color-coded alerts, so that you can view the status of a worker and re-route them if necessary.
Building a successful sales team starts with having a great customer experience. When your customers are satisfied then your company's identity can expand to new business opportunities. Yenug suggested in SellingPower doing account reviews and checking in with existing customers reinforces the value of the relationship and can potentially drive higher customer satisfaction. Yenug also believes that adopting these habits to engage customers can increase sales by 20 to 25 percent.
Most sales reps want to see an increase in their monthly quotas. They can do that by providing great customer service, defining monthly goals, sharing new sales tactics, and being motivated to exceed their daily expectations. When you keep team performance front and center, it motivates people to pick it up a notch and also shows them who they can learn from, according to  Inc.com.
Have any questions on how Actsoft can help you?
About the author : Tory Dawson