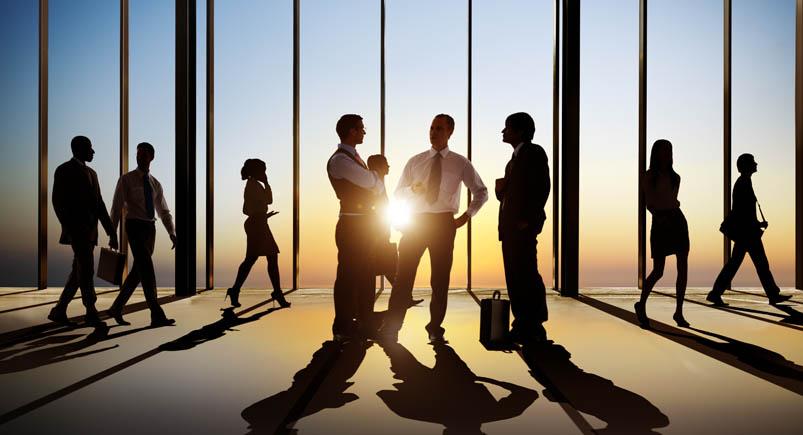 In the business realm, successful networking can make or break potential partnerships. New business venues are often chaotic and riddled with underlying pressures as professionals look to make connections. Those who show networking prowess can potentially forge new relationships in foreign territory that can potentially change the direction of their entire business.
Here are some tips to make you an even more effective networker:
Keep Your Questions Simple. A simple, direct approach can often prove effective. For instance, opening with "Hello, what brings you to this event?" could prove to be a great ice-breaker. Once you have a better grasp of who you're speaking with and why they're at the event, you can come up with more specific questions to ask them.
The Art of Conversation. Truth be told, when some people get nervous, they overcompensate by talking too much. Try to avoid this at all costs. Holding the conversation hostage ensures you label yourself as overly aggressive and a poor listener.  The best networkers are masters at making other people feel good about themselves. Active listening is key for successful networking.
Always Follow Up. Networking is where the conversation begins, but not where it ends by any means. At networking events, potential partners are speaking with sometimes hundreds or even thousands of suitors all vying for their business. If you've had a great exchange, ask for the best way to follow up with them after the event. It's a good practice to reach out within 48 hours.
We All Network Differently
There isn't a one-size-fits-all approach to networking. Your success will depend on your comfort with communicating in unfamiliar environments. The reality is that people handle those scenarios differently. Introverts and extroverts react differently to the stimuli encountered during networking events. Extroverts tend to want the focus of the discussion on themselves, while introverts generally prefer listening and questioning.
The key is understanding the type of person you are and focusing on your strengths in networking environments. When it comes to networking, the emphasis should always be on quality, rather than quantity. In her book Poised for Success: Mastering the Four Qualities That Distinguish Outstanding Professionals, Etiquette Expert Jacqueline Whitmore says "One quality conversation is more beneficial than 20 superficial ones."
Regardless of your personality type, doing your due diligence before a networking event can make a world of difference. Discovering who will be attending an event and researching them will make your questions more logical and effective.
Actsoft Can Help Facilitate Networking
Networking is about proficiency and time management. Professionals usually have a very limited amount of time to make connections before they're heading to the next opportunity. Actsoft's Comet Ez can keep track of how long it takes professionals to reach each networking event with GPS tracking. The application can help professionals create the most direct and efficient routes, reducing travel distances, while maximizing the amount of time professionals spend building relationships.
When events are in progress, it's easy to lose track of time, especially if the conversations are flowing. Networking professionals can use Comet Tracker to set alerts notifying their management teams of when they've spent too much time at any single event. With the help of Actsoft technology, it's possible to create networking game plans that focus on speed and efficiency.
Effective networking is often linked directly to personal and professional growth; as people improve at it, they gain confidence that they can use to advance their own careers. For business professionals, mastering it can be both challenging and time-consuming. The proper networking techniques can build trust and understanding; two foundational pillars lasting relationships are built on.
The more you network, the easier it becomes, but practice and repetition are key. Try practicing it by starting short, impromptu conversations with your co-workers around the office.
Have any questions on how Actsoft can help you?
About the author : Tory Dawson