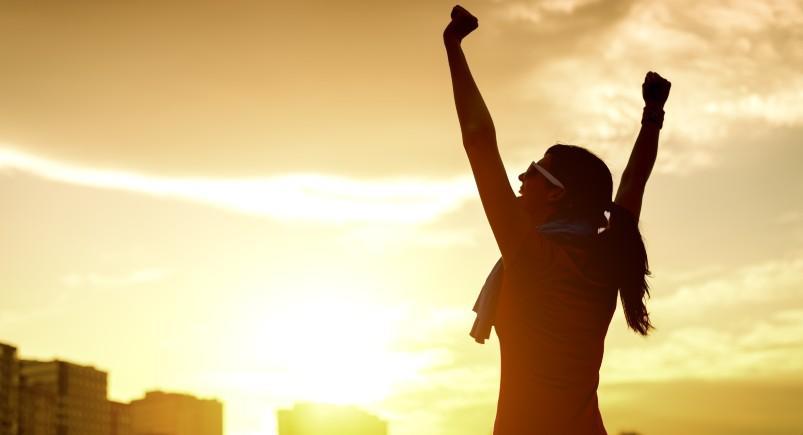 It's hard to believe it's been a year since the beginning of this pandemic, one that has completely reshaped every aspect of our lives, from how we go about trips to the store to how our businesses operate. While it's refreshing to see the light at the end of this extremely long tunnel, it's clear that some of our adaptations that we made initially out of necessity, like maintaining a remote workforce, will become permanent ones due to efficiency.
We discussed the reasons many businesses may want to consider moving forward with this structure even when it isn't necessary from a health perspective. Despite all the benefits, one struggle with managing a remote team, whether you've always worked this way or it's new to you, is figuring out how to keep everyone motivated when there's so little face-to-face interaction. We have a few tips to help you out in that department.
Build trust-driven relationships.
We get it: You want to make sure everything is being handled properly. But you hired your team for a reason. Trust that they can get the job done, no matter where they're working from, and let the results speak for themselves, rather than resorting to a micromanagement approach. When employees feel like they aren't trusted, they're less inclined to go above and beyond.
Communicate regularly.
We've talked at length about this in the past, but it warrants a reminder: Consistent dialogue is essential for keeping your team moving forward, particularly when working from afar. The state of the company and its current direction can't just be an inner circle affair. Keep your team informed with regular updates, successes, hurdles, and goals; doing this keeps people feeling like part of a bigger team and gives them tangible goals to work toward.
Incentivize your team.
Do you have anything that your team can work toward to help spark that drive to push harder than usual? It doesn't necessarily have to be a cash reward, though that is the biggest motivator. It could simply be company-wide recognition that comes with other perks, like bonus days off. People want to know that their hard work is seen and appreciated.
Ask questions.
If you're still unsure about your team's state of mind, the simple solution is to ask. Send out a survey to gauge their feelings regarding work and levels of motivation. Make it anonymous so they feel comfortable being forthcoming with their thoughts, and address any concerns raised publicly. Most importantly, when you identify issues, stay the course in working toward a solution.
Provide the right tools.
There is nothing worse than the feeling of helplessness, especially when you can't pop over to someone's desk to ask a quick question. Giving your team all the tools they need to get the job done is essential. For example, with our solution, your workers can effectively manage their hours, keep track of their pressing tasks (as well as when they're scheduled to be completed), and easily communicate any changes or hiccups to their workflows, keeping administrators' fingers on the pulse. Smart forms can help track progress for thoroughness and ensure no missteps are made.
Ultimately, keeping motivation high is about knowing your team and what works best for them. When you show that you can listen and respond accordingly, it sets your organization up for success … no matter where everyone is working from.
Have any questions on how Actsoft can help you?
About the author : Joshua Pramis
Joshua Pramis is a writer and editor with an affinity for all things travel, tech, and food. His work has appeared on Travel + Leisure, Conde Nast Traveler, Digital Trends, and the Daily Meal, among other outlets. When he's not at home canoodling with his cats (which is typical), you'll find him running races, exploring new locales, and trying out different food venues in St Petersburg, Florida.