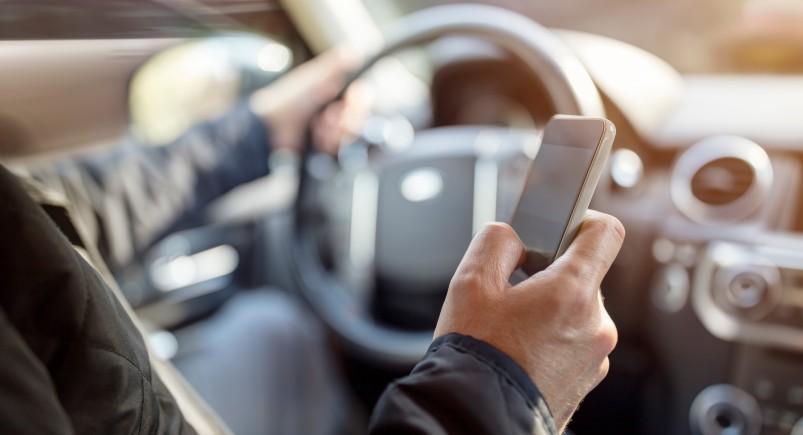 April 1 marked the beginning of Distracted Driving Awareness Month, a reminder to anyone that spends time behind the wheel of the importance of remaining cognizant of all that is going on while resisting the temptations that can taunt us all.
According to the National Highway Traffic Safety Administration (NHTSA), distracted driving accounts for nearly 10 percent of all highway fatalities and, despite the ever-increasing amount of awareness and campaigns urging drivers to practice an abundance of caution, that number is actually on the rise. In fact, according to NHTSA statistics, there was a 10 percent increase in related deaths from 2018 to 2019, claiming 3,142 lives total.
Of course, while the number of fatalities is shockingly high, the overall number of accidents (including those with and without injuries) is even higher than that, to the tune of 1.6 million annually. And the repercussions are widespread and cascading, from irrecoverably severe (lives lost) to expensive and inconvenient (vehicles lost or damaged).
For most of us, the thought of distracted driving mostly conjures images of texting while behind the wheel and, while that is one of the biggest offenders, it's hardly the only example. So what else qualifies as distracted driving? Anything that takes your focus from the road (and the immediate environment around your vehicle) and your responsibilities as a driver. This can be phone calls (particularly if you aren't taking advantage of hands-free options), loud music, boisterous conversation with passengers, and even eating, among other activities.
While it's important to encourage all year round, we're joining other organizations this month to pay special attention to the importance of safe driving habits and urge business owners everywhere — particularly those operating fleets or with workers regularly on the road for business — to not only appreciate its need but to take action.
How?
You can start by mandating that your drivers follow a certain set of rules while on the clock. We know, it can be nearly impossible to enforce these behaviors since you aren't physically with them, but if the looming threat of a potentially life-threatening accident isn't enough to stop them, then perhaps the idea that their job would be in jeopardy should they carelessly cause an accident will. And who knows? Maybe improved driving habits while on the clock will transcend into the same behavior while off.
Awareness is one of the biggest keys to helping curb the number of accidents caused by distracted driving. Not only will a reduction in this reckless behavior save lives, but it will also help save your business an immeasurable amount of money by avoiding accidents that will cost your business big time, both in repair work needed for your vehicle(s) and, consequently, loss in business due to being down equipment.
Together, we can help bring down those distracted driver accident numbers, saving money, equipment, and — most importantly — lives.
Have any questions on how Actsoft can help you?
About the author : Joshua Pramis
Joshua Pramis is a writer and editor with an affinity for all things travel, tech, and food. His work has appeared on Travel + Leisure, Conde Nast Traveler, Digital Trends, and the Daily Meal, among other outlets. When he's not at home canoodling with his cats (which is typical), you'll find him running races, exploring new locales, and trying out different food venues in St Petersburg, Florida.