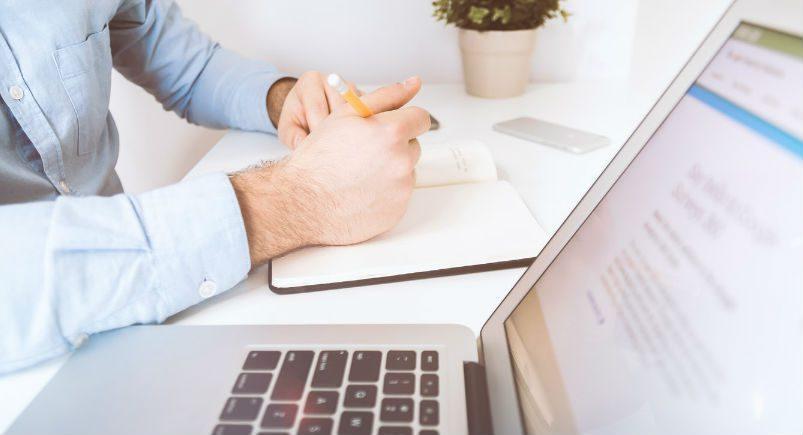 A while back, while perusing tech headlines, as I'm wont to do, I came across a headline that stood out to me for two reasons. One: Even though it was clearly labeled a sponsored post, I actually felt compelled enough by the headline to click through, which is a rarity for me. (Kudos, Mashable, you clever monkey.) Two: It promised to show the day of one New York City–based CEO in 60 seconds … a New York minute, if you will. Given the nature of the company I worked for, I thought it would be both interesting and insightful to get a little glimpse of what that life can be like.
If you're a business owner, you're more than familiar with the concept of nonstop busy days. Days where, between your personal responsibilities and your work obligations, your waking hours are pretty much spoken for. But as we've mentioned in the past, as important as it is to give your all in making sure your company is a thriving success, it's just as vital that you carve out time to maintain some semblance of a work-life balance.
That's why it's essential to find and implement the right tools that serve to streamline processes, cut out unnecessary steps, and improve efficiency in your day-to-day activities. That's exactly where we come into the picture.
Using our suite of tools, business owners are given the ability to simplify many of the daily tasks they and their team undertake. Timely procedures are sped up, leaving your workers with more time during the day during which they can take on more work orders, increasing your company's bottom line.
As a business owner, you can rely more on your management team to mold your field workers into a synergetic efficiency machine using these day-to-day tools. This lets you focus on the bigger picture, which our tools also help with while removing the necessity of being on-site as frequently as you would need to be otherwise.
Using our system, you can pull up top-level overviews of the goings-on at your business, running reports on everything from timekeeping (to make sure employees aren't clocking egregious amounts of overtime due to early/offsite punching in/out) to vehicle paths (to curb inefficiently long routes driven between job sites, as well as excessively wasteful idling times). Forms that require your signature, such as expense reports, can all be digitized and sent to your phone, letting you quickly sign off and pass them along to your accounting team for faster processing.
All of this — and so much more — can be done using our tools. Not to mention, our recently released Manager App gives you all of this functionality from your mobile device, so you don't even have to be at a desktop anymore, giving you so much more flexibility to run your business without giving up your social life.
Our job is to make your job easier. Because part of owning a successful business is being able to take the time to enjoy the fruits of your labor.
Have any questions on how Actsoft can help you?
About the author : Joshua Pramis
Joshua Pramis is a writer and editor with an affinity for all things travel, tech, and food. His work has appeared on Travel + Leisure, Conde Nast Traveler, Digital Trends, and the Daily Meal, among other outlets. When he's not at home canoodling with his cats (which is typical), you'll find him running races, exploring new locales, and trying out different food venues in St Petersburg, Florida.