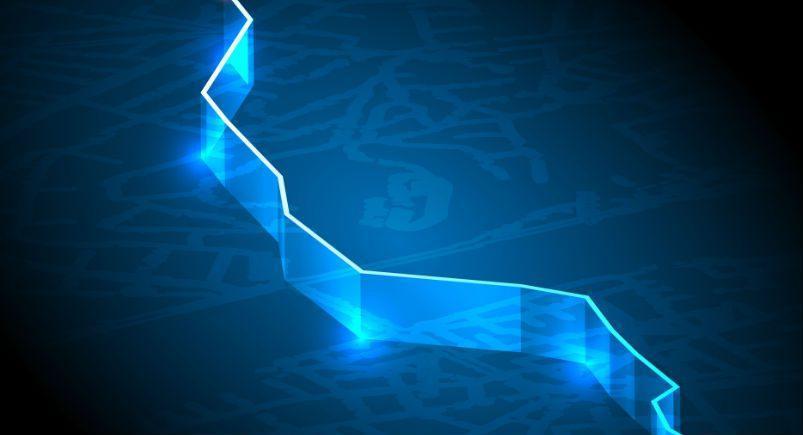 One of the biggest issues that managers face when it comes to having a predominantly mobile staff is keeping track of their team to make sure they're staying on task throughout the day. It's impossible to have eyes on everyone at all times and this is especially true when your team is remote. While there is a certain level of trust administrators must put in their team, there are extra measures you can take to keep your team accountable.
We've discussed how our GPS-stamped Timekeeping feature helps to prevent mobile employees from preemptively punching in at the start of the day, prior to arriving at job sites. But how do you know they actually remain on-site for the duration of the day? It's not feasible to continually check in throughout the day, using the live view map; as a business owner, there are much more important things you can (and should) be focusing on.
So what do you do? Enter: Geofences.
Simply put, geofences are virtual boundaries that define a designated area and can trigger a predetermined response whenever they are "breached." With Mobile Workforce Plus, you can set up geofences around hotspots — such as work sites — in order to monitor both the arrival and departure of people, vehicles, and equipment.
What does this mean for you?
Once your workers are on the clock, our tracking solution helps assure that they will remain on-site for the duration of their shift. Because if for any reason they depart the geofence zone, you and/or whichever administrator you put in charge, will receive an alert letting you know about this departure. From there, you can determine if it was an authorized move or if it warrants a discussion.
Just knowing that this capability exists is typically enough to keep your workers on-site and accountable for their actions. For those that still feel the need to wander, you're left with indisputable proof that documents their departure from the worksite and the length of time they were gone. (And you can still track where they went if they're still on the clock.)
In addition to keeping your team in check, geofences can also be used to make sure your important (and costly) equipment and vehicles remain where they should be. This added layer of protection helps to prevent both theft and unauthorized use by employees for personal business.
This is just one example of how we embrace the power of GPS to help you make the most of your business. Give us a call and we'll set up a demo to show you all the other ways our solution can help maximize your workforce.
Have any questions on how Actsoft can help you?
About the author : Joshua Pramis
Joshua Pramis is a writer and editor with an affinity for all things travel, tech, and food. His work has appeared on Travel + Leisure, Conde Nast Traveler, Digital Trends, and the Daily Meal, among other outlets. When he's not at home canoodling with his cats (which is typical), you'll find him running races, exploring new locales, and trying out different food venues in St Petersburg, Florida.