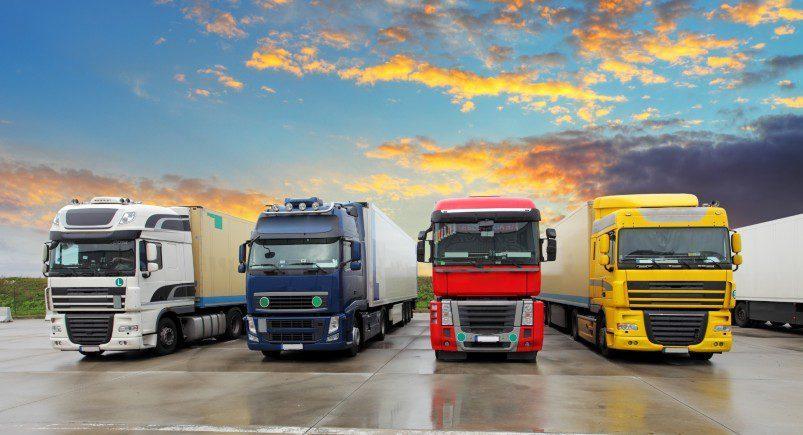 Operating a business with a fleet of vehicles is no simple task. As a business operator, we don't have to remind you that this equipment is the most expensive (or close to it) of your company's assets and, as such, it behooves you to ensure they are well-maintained and enjoy a long lifespan. Here, we rounded up a few simple but effective tips to help you keep your fleet running as efficiently as possible, all while bringing costs down.
Keep up with routine maintenance.
While it may seem obvious, you'd be surprised at how many people either decide to go just a little longer in between those normal upkeep jobs — tire rotations, oil changes, fluid inspections, belt and hose checks, etc. Sometimes they even get overlooked altogether as seemingly more-pressing business needs take center stage. While you may think that focusing on executing work orders is a top priority, since it yields immediate monetary returns, just remember: If you neglect your fleet, you may find one or more vehicles out of commission due to neglect. Not only will you lose business, but the cost of repairing vehicles is oftentimes an expensive price to pay for something that could have been avoided.
Communicate vehicle-use specifications to your team.
Don't take for granted that every driver will treat your vehicles all the same. Delivering a policy for vehicle use is the key to helping ensure a longer lifespan. That means making sure your drivers are minding their behaviors when behind the wheel, like avoiding speeding — which can result in costly accidents — and hard braking or accelerating — which causes undue wear and tear, meaning more frequent repairs will be needed. You may also want to limit, or even restrict, personal use of company vehicles, to lengthen the lifespan of your fleet.
Check tire pressure regularly.
We recently made an analogy that compared tire pressure to unchecked on-site operations. But there's another direct effect tire pressure can have on your company: how much you spend on fuel. If your drivers are taking their vehicles out with even slightly deflated tire pressure, that directly impacts the mileage their vehicles will get per gallon. Most vehicles today have a digital readout that makes it a simple task to review before starting their day; drivers just need to be reminded to look.
Use workforce management software to keep in check.
When you use a solution like Mobile Workforce Plus, staying on top of all your fleet's needs is simplified so you don't have to worry as much. Alerts can be established to remind you about routine maintenance, negative driver behavior, and whether your vehicles are being used outside of normal business hours. A breadcrumb-trail history also ensures that, even during business hours, your fleet was limited to appropriate, approved use. And a custom start-of-the-day checklist can be created so your drivers don't skip those important fuel-saving tire-pressure checks. Implementing the use of our solution in your day-to-day operations is a simple, cost-effective way to streamline processes and help keep your fleet running smoothly while extending their lifelines.
Have any questions on how Actsoft can help you?
About the author : Joshua Pramis
Joshua Pramis is a writer and editor with an affinity for all things travel, tech, and food. His work has appeared on Travel + Leisure, Conde Nast Traveler, Digital Trends, and the Daily Meal, among other outlets. When he's not at home canoodling with his cats (which is typical), you'll find him running races, exploring new locales, and trying out different food venues in St Petersburg, Florida.