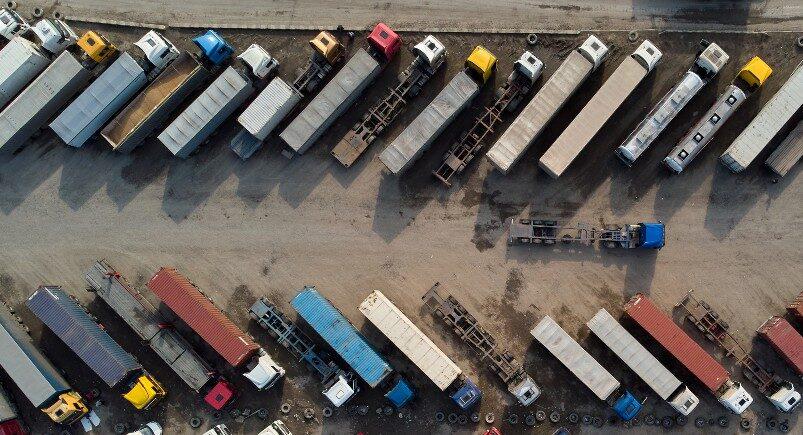 When it comes to running an effective transportation company, adaptability needs to be an essential part of your organization's toolbox. How prepared are you to handle the unexpected, and do you have the requisite tools to update your workforce's schedules and priorities on the fly?
Transportation companies thrive when they're prepared for any kind of customer request. However, without the right tools in place, it can be difficult to gather important data (and then carry out the customer's request based off that critical new information).
Here are three imperative strategies to increase the flexibility, improve the response time, and streamline the operations of your transportation company.
Receive field updates on the fly.
Accessing the right kinds of information makes it easier for you to know how and when your company can respond to customer needs. There are three key types of information you must regularly collect: Customer feedback, vehicle status updates, and work order notifications.
Customer feedback enables you to effectively listen and tailor your business strategies towards the ever-changing needs of your clients, based off the data you receive.
Vehicle status updates allow your fleet managers to stay truly in the know when it comes to the individual maintenance schedules of your trucks or vans.
Work order notifications provide your dispatchers and administrators with a bird's-eye view of each project's stage and process, including insight into the projects which seem to be delayed or are encountering obstacles and may need further assistance to complete on-time and on-budget.
Fleet tracking software can help you receive updates from the field about your vehicles and enable you to help lengthen your vehicles' lifespans. Routine maintenance alerts with fleet tracking software keep you informed of when certain vehicles need service, helping prompt you to take them in for repairs or tune-ups (so you ensure your fleet is always in optimal condition).
For your transportation company's workforce management needs, a field management software platform will enable you to communicate on the fly with your drivers, complete paperwork digitally, and assign new jobs to drivers in the field with ease.
Assign jobs in advance but build flexibility into scheduling.
Scheduling your drivers' assignments in advance makes it easier for you to set everyone's current priorities and ensure alignment and execution, while not spreading your workforce's resources too thinly. It's important to ensure your staff can access their assignments either ahead of time or by checking their outstanding (or upcoming) work orders in real-time. Job scheduling software can assist your transportation business in better managing outstanding work orders, from receiving incoming requests to scheduling and dispatching the drivers. These types of management software solutions often offer intuitive dashboards that let you see each of your drivers' daily plans, allowing you to drag and drop new work orders onto open times and dayparts.
Moreover, job scheduling software also increases your capacity to handle new customer requests on-demand by allowing you to dispatch out new assignments to available drivers who are already in the field. Workforce management solutions that simplify the process of assigning work orders help your business remain more flexible, better suited to serve new customers, and ultimately, more profitable.
Revise strategic business decisions based on reliable and recent data.
Studying reports on completed work orders (and ones that are in progress too) helps you better identify the typical resources needed for each new assignment, determine when/where employees may need more support, and see your drivers' locations to understand who could be redirected when needed. Collecting and analyzing GPS, form, and timekeeping data helps you understand how your workforce "works" so you can make smarter decisions:
GPS data helps you know where your fleet vehicles and assets are at any given time (as well as the locations of your employees during working hours). If a region is overly populated with your vehicles or employees, consider rerouting them to sparser areas so that you're in a prime position to take on customer requests outside of your normal range.
Form data enables you to receive information from different kinds of relevant paperwork, like work orders, compliance forms, invoices, and safety checklists in near real-time. Use this information to identify which of your jobs are on hold or verify that your regulatory documents are always being completed efficiently.
Timekeeping data allows you to know which of your employees are on the clock and which of them are off work, as well as who is currently on a break or lunch period. With this data, you can make smarter labor decisions that work to increase your transportation company's profitability.
Using these essential strategies (and field service automation) will put your transportation business in the best position possible to be more adaptable and responsive to customer needs and employee concerns. With a more versatile and flexible operation, you can increase business, better protect your vehicles and assets, and streamline workflows for your drivers.
About the author : Andrew Forest
Drew Forest is a writer, marketer, and content creator. He enjoys traveling, fantasy football, and watching Tampa Bay sports teams win championships.