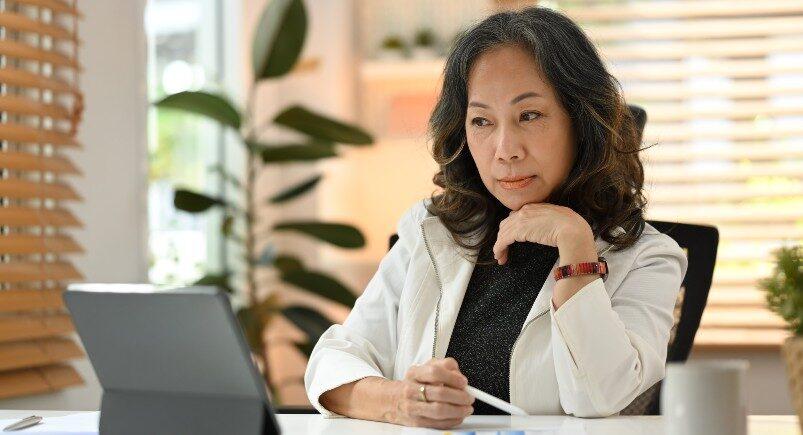 If an economic downturn potentially looms in the future, executives may expect that their business may be impacted by less repeat business from current customers, as well as a scarcity of new customers.  Having a plan to not just survive, but thrive, is key to navigating unchartered waters. Smart leaders focus on their ability to adapt when carving a stable path for their business amidst uncertain times.
Adopt New Processes for Top-Line Growth
Investing in technology solutions like customer relationship management software (CRMs) can make all the difference when trying to provide meaningful experiences to current and new customers. CRM is a platform used to manage your company's communications and relationships with customers and prospects.
A CRM platform manages relationships across the entire customer lifecycle – from prospect to customer to expansion – by managing individual contacts and the points of connection. A CRM solution helps your team build relationships with a company's decision makers, influencers, and users – with the goal of winning their business and deepening the relationships with additional support and services.
Devise Cost-Efficient Strategies for Bottom-Line Impact
Crafting cost-cutting plans can also help a business prepare for a period of potential economic uncertainty. Digitizing paper and manual processes – such as paperwork, inventory management, timekeeping, and onboarding – can save time and money.
Decreasing your company's reliance on paper will reduce costs from resolving inaccuracies, performing rework, and executing print jobs. Transitioning to a digital forms solution can alleviate many of these pain points.
Explore New Opportunities for Additional Business
Analyzing the sources of your revenue streams can lead to the identification of new ones. Keeping a read on your competition, your customers, and your industry will help you see opportunities to outperform vs. your competition and address emerging customer issues before others. A first-mover advantage can help you win new customer segments. Also, you may find adjacent opportunities for new services. Digital checklists can help your employees better price, cross-sell and upsell customers – leading to additional (and profitable) revenue streams.
Here are some examples of how three key service-based companies can use some of the above strategies.
Growing Landscaping Company Profits
During difficult economic times, landscaping professionals may experience a business decline as customers cut spending and prefer to tackle lawn care projects on their own. To overcome a potential decline, landscaping companies can:
Offer promotions or deals when reminding existing customers about potentially overdue service.
Strive to optimize the productivity of available human resources by tracking employee locations, work ordered vs. performed, and customer satisfaction.
Monitor vehicle activities and driving behaviors to identify savings opportunities from less idling, emissions, and fuel burn.
Sweeping in New Profits for Cleaning Companies
To maintain customer loyalty and sweep in additional customers, cleaning companies can:
Communicate the benefits of regular professional cleaning with current customers.
Use referral programs to bring in new customers which also reward current customers for their recommendations.
Identify opportunities to expand a cleaning job vs. the original work order – while elevating the customer experience.
Building New Business Relationships for Construction Firms
To balance company growth vs. the rising cost of materials (and shrinking numbers of project), construction companies can:
Better scope project timelines and resources needed, reducing the possibility of missing key milestones and ballooning budgets.
Ensure employees adhere to compliance processes, minimizing the possibility of regulatory fines.
Digitize manual processes (e.g., paperwork, timekeeping, and inventory management), eliminating costly and unnecessary expenses.
With an adaptable mindset and the proper technology, your business can thrive amid economic uncertainty. See firsthand how our workforce management platform sets up your operations for success with a free 14-day trial.
About the author : Andrew Forest
Drew Forest is a writer, marketer, and content creator. He enjoys traveling, fantasy football, and watching Tampa Bay sports teams win championships.