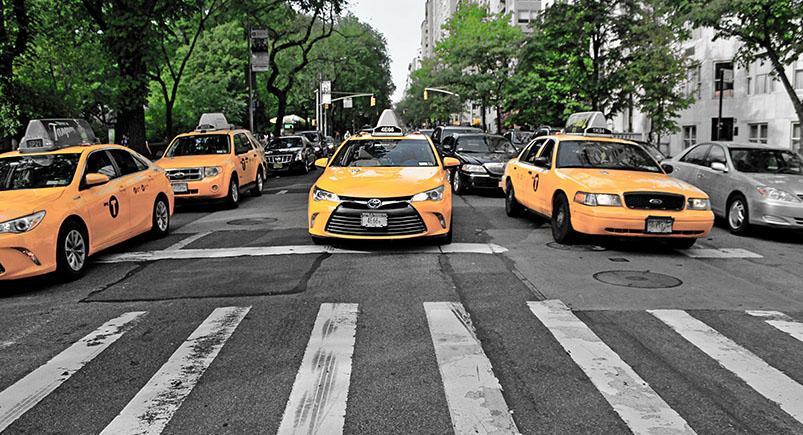 Nothing motivates an industry to be more efficient than a competitor who's providing the same service faster, cheaper, and maybe even better. This is especially apparent in the taxi vs. Uber/Lyft debate in recent months.
Taxi drivers complain they can't compete with private drivers because of regulations they must abide by which the latter are exempt from. Additionally, many of the taxi companies across the U.S. are functioning on outdated models — including decentralized dispatching.
Last month, Chicago Mayor Rahm Emanuel proposed a centralized dispatching system to help taxi companies compete with ride-sharing services. While companies like Uber make it easy for people to find a ride via an app quickly and efficiently (Have you ever tried hailing a cab in Chicago?), many traditional taxi companies still require consumers to find their number, call in, and schedule a pick-up — which often takes 20–30 minutes.
The Emanuel administration said it worked with the United Taxi Drivers Community Council and the American Federation of State, County, and Municipal Employees to craft the proposed ordinance. The American Federation of State, County, and Municipal Employees Executive Director Roberta Lynch praised the proposal. "These reforms will put more money in the pockets of taxi drivers who work hard, support families, and serve as the city's ambassadors to travelers and tourists," Lynch said in the news release.
With centralized GPS-enabled dispatching, taxis can be deployed based on availability and location, making for a more efficient product. Actsoft's Comet Suite of products also offers GPS-enabled drag-and-drop dispatching which allows fleets of all types to get to their customer quickly.
Basically, office personnel can look at a screen and in a moment see who's available and their location in near real-time. Then he or she can drag the job to the driver, who is then is alerted and can immediately head to the location. This time-savings translates into thousands of dollars saved each month for most Comet Suite clients, and better customer experience. By centralizing dispatching, office personnel no longer has to track down drivers, call them to find out their location, and figure out who best to deploy.
If you're ready to see what options there are to meet your needs, give us a call today. We're waiting for you!
To Learn more about Actsoft's Comet Fleet, Call Today! (888) 732-6638 or Receive a Live Webinar
Source:
About the author : Jenna Mitchell