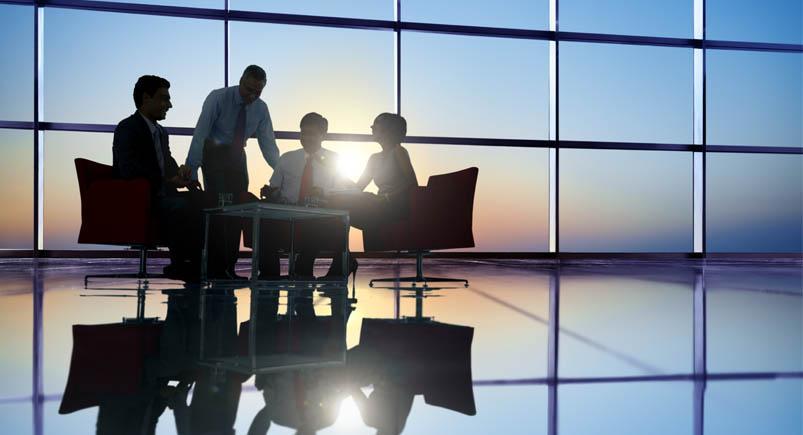 Today, more and more people are finding that starting their own business is extremely difficult, but it can be both beneficial and rewarding. In recent studies conducted by the Small Business Administration, only half of new businesses will survive to see their fifth year, but the right tools can make the process of owning a business realistic and attainable.
A key component for starting a new business is shifting your mindset to thinking like an entrepreneur, rather than an employee. The thinking patterns you adopt can largely govern the results you achieve, according to the findings from the 9 'Mindsets' You Need to Switch from Employee to Entrepreneur.
In some moments, you might feel that your decisions you've made may cost you more money than you can afford to lose. However, as a new business owner, taking risks is a part of the game. Try to save a considerable amount (perhaps 3-6 months' salary) to give yourself a cushion for the rainy days.
Managing a new business can be a challenge, but with a plan and determination, anything is possible. New business owner, James Roberson, recently transitioned from being a truck driver to owning his own trucking business. He started his business out of his love for traveling and a desire to teach new truck drivers the rules of the road. "[I wanted] to give back to someone what I've learned [from my truck driving experience]," Roberson said. Most of what he knows about running his business comes from the years of work that he did in the trucking industry.
Actsoft provides some of the products that he'll probably need, as Roberson works on getting his business off the ground. Roberson, like other new business owners, might need to track drivers' activities, run reports, or get maintenance alerts on vehicles. Actsoft's Comet EZ gives business owners the tools to run their business smoothly. GPS tracking provides complete visibility to current locations, proximity to jobs and customer locations, all available through a mobile or vehicle-mounted device.
The ability to run reports at any time helps new business owners manage their employees and fleet, while improving customer service. In the trucking business, knowing when vehicles need to be serviced saves time and money. With the Comet EZ Alerts feature, owners like Roberson can manage driving behaviors and productivity by setting up alerts for speeding or excessive idle times.
The transition from being an employee to a business owner comes with its own set of responsibilities. New business owners should look to create a business plan that covers the important parts of a day-to-day operation. The benefits of having a well-structured business plan ensures the idea that there's a functional plan in place, so when employees are hired each department can run smoothly.
The business plan doesn't have to be too formal, but it should briefly discuss the operating procedures, products, delivery systems, and potential expansion plans. Entrepreneur suggests testing a small scale of your business plan on the side, while still working at your current job. That way, you can test your ideas without leaving the security of your current job.
Have any questions on how Actsoft can help you?
About the author : Xavier Charles