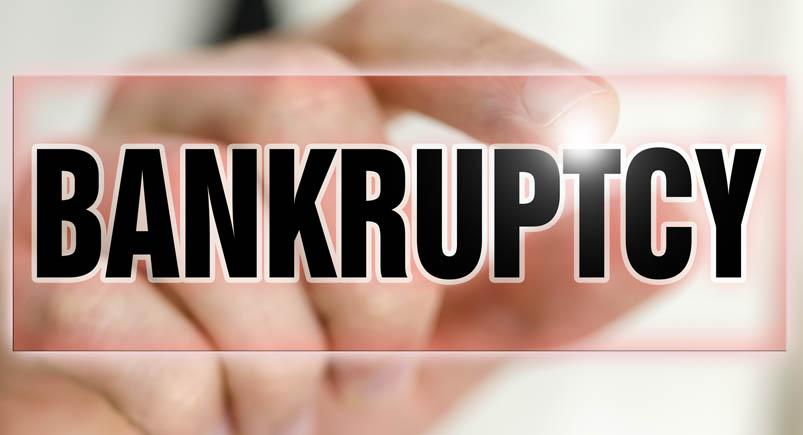 This fiscal year, some companies will be faced with decreased sales, delinquent payments, and in the worst case scenarios bankruptcy. In fact, companies like Sports Authority and PacSun face bankruptcy. In recent reports by CNN Money, bankruptcy has loomed over Sports Authority since January 2016, when the company disclosed that it had missed a $20 million debt payment. According to The New York Times, PacSun was on the brink of filing Chapter 11, but they were able to file for bankruptcy protection with Golden Gate Capital, a private loan lender.
Staying out of bankruptcy can be difficult for some business owners especially when the market changes and people aren't purchasing products the way they once were. Having a plan in place for times when sales drop and business takes a plunge for the worst, could save some businesses.
Starting a business can cost a significant amount of money. According to Intuit QuickBooks, the average cost to start a business could be between $5,000 to $250,000. A survey done by RestaurantOwner.com, based on 700 respondents, showed that the average cost to open a restaurant was $498,888.
To avoid being a victim of bankruptcy, here are some tips to help keep your business afloat:
Free Up Some Cash: Look for ways to save money! If you're currently renting an office space or furniture, you might have to re-evaluate how you're spending your money. If you have furniture that you're not particularly using, sell it.
Get a Budget in Place: If your debt is accumulating each month, you'll want to revisit your budget. Create a budget that reflects your current financial status, and make sure that your monthly costs like rent and utility bills aren't more than your revenue.
Use Accounting Software: Keep track of your debt and budget with accounting software such as Intuit QuickBooks, Quicken, or Sage Software's Peachtree. This software will keep your books balanced while showing you how much spending you are doing.
Minimize Debt: Don't let debt continue to mount, plan to tackle it. Go for the highest-interest debt that you have. If you have credits cards with high interest rates, then you should concentrate your energies on paying them down first.
Consolidate Your Loans: Reduce monthly payments on your loans by consolidating smaller loans into one long-term loan package that will yield the best interest rate.
Taking the responsibility of avoiding bankruptcy can seem daunting, but it's worth the sacrifice. As you continue to search for ways to cut costs, Actsoft's Advanced Wireless Forms (AWF) could help you stash some extra cash. The average office worker uses about 10,000 sheets of paper every year in the U.S., which means companies are spending more than $120 billion a year on printed forms. Some companies are spending thousands of dollars a year in printing forms alone.
Actsoft's AWF saves your company money while giving your mobile workforce the accessibility that they need from the field. AWF can help turn your paper forms into digital ones so that your mobile employees can fill out and submit forms from the field. With the versatile features of AWF, you can create fields that auto-calculate equations, and capture signatures or photos from jobs. You can also create forms based on decision logic, which will allow you to create fields that display predetermined choices based on other questions in the form.
Filing for bankruptcy can seem like a constant threat to businesses across the board. Having a meticulous budget, discipline to stick with the budget, and keeping a keen eye for detail will help keep your business afloat. Advanced Wireless Forms provides you with the flexibility to streamline workflow while cutting costs and keeping your business productive.
Have any questions on how Actsoft can help you?
About the author : Xavier Charles