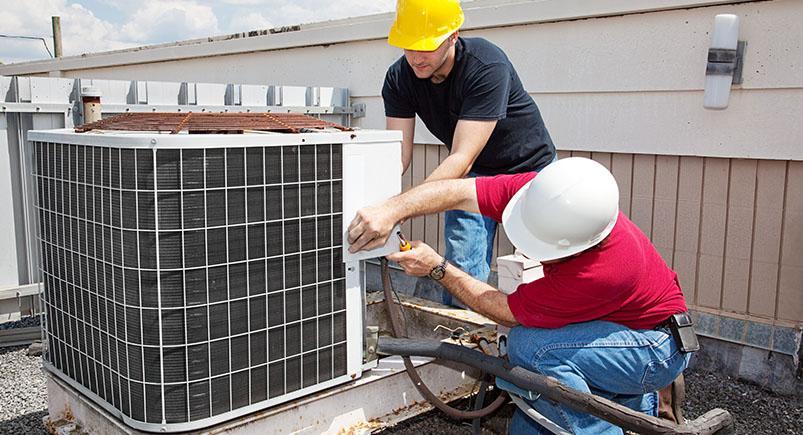 When temperatures drop, calls requesting HVAC service start to rise because nobody wants to spend winter in the cold when their heater stops working. In warmer states like Texas and Florida, many heaters break just in time for the colder months because all year they're simply collecting dust, and those particles can damage heaters.
Handling these emergency calls efficiently and professionally can both save you money while it makes you thousands of extra dollars and dozens of happy customers. Of course, by mishandling calls — being late, not showing up, double booking, and poor route management, your company can miss out on lucrative jobs, get terrible reviews and lose potential lifelong clients.
This leads us to the million-dollar question: How can HVAC companies best handle a surge in calls during the winter season?
The simple answer is: by streamlining operations on both the front and back ends using simple software solutions for computers and mobile devices. These solutions, such as Actsoft's suite of tools, enable your office and your drivers to communicate quickly, clearly, and effectively.
For example with GPS Tracking, your dispatcher can see (in near real-time) where your drivers are, if they're still with clients, and who is closest to the next job. With this information, they can immediately send an alert to the driver's mobile phone with the new job assignment.
This is also a useful feature in giving customers accurate time estimates, so they know when to expect a driver to arrive. By looking at the driver map, office personnel can see the distance between a driver and a customer. This type of information is invaluable when you're dealing with heavy volume.
On top of the incredible customer service benefits, GPS tracking also helps to drastically cut down on fuel costs by optimizing routes and finding the shortest distances, while also avoiding congestion, for drivers to travel. Over months of use, this technology can save your company thousands of dollars.
Wireless Forms
Enhance your service even more by executing paperwork quickly and clearly with digital forms. Just like any form on a website, solutions like our Wireless Forms allow you to create your forms digitally and then deploy them to mobile devices. This means your employee can simply pull up a form, the client can read and sign it via an electronic signature, and the employee can send that form straight to the office for processing. This eliminates the possibility of technical errors (illegible handwriting, missing forms, etc.), thus delaying service and creating a huge back-up of customers waiting for assistance. It also eliminates the problems of losing forms or having to make extra trips to the office to drop them off or pick new ones up.
Barcode Inventory
Another great asset during the busy season is using barcode scanning to keep track of tools and inventory. When you have several drivers on the field juggling many requests it's easy to forget to order more supplies; before you know it, you're out of the material you need to do a job. This means you're not only losing money on that project, but your lost customer is now taking their business to a competitor — which could be a lifelong customer loss for you.
By using a simple tool like Barcode Scanning, your techs simply scan each part as they use it; that information is tracked, and when the supply dips below a predetermined amount an alert is sent to the office personnel to reorder more supplies.
If you're ready to boost your company's efficiency for just pennies a day, call an Actsoft rep today and will walk you through our line of solutions geared to save and make you money.
Have any questions on how Actsoft can help you?
About the author : Actsoft Team
Actsoft's team of industry experts have their fingers on the business world's pulse. It's our mission to deliver the latest news to keep you and your leaders on top of the latest trends, further helping you to excel and exceed your goals.