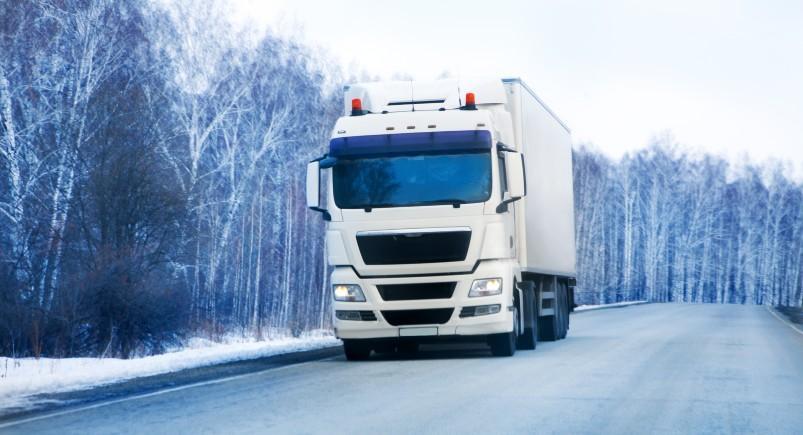 It's that time of year again! With the holiday season inevitably comes winter weather, and that means snow is starting to blanket the roads all around the country. Whether your business is fleet-based, or you just have a large number of employees constantly on the road, this can pile on an additional layer of stress for you and your administrators. Now is the time to reinforce additional safety precautions that your drivers should be taking when behind the wheel. We previously shared some of our top recommendations, and now we're back with even more measures. You can never be too safe, after all.
Don't become all-wheel drive confident.
It's a common misconception that having a vehicle with 4-wheel- or all-wheel-drive gives you a leg up (wheel up?) over other vehicles on the road. In reality, this doesn't make you any less susceptible to the dangers of slick or icy roads. Follow suit with the rest of the people on the road and dial back your speed.
Carry sand in your trunk.
Sand can help you out of a sticky situation. If you find your vehicle stuck in the snow on the side of the road, the last thing you want to do is spin your tires quickly in an attempt to break free; more often than not, you'll simply dig yourself deeper into the snow. Instead, lay down some sand in front of your tires to give them traction, straighten them out, and slowly accelerate.
Be wary of roads that appear wet.
Black ice is a nightmare to deal with because it's so difficult to spot. It's most easily identified as a wet-looking road. It's something to be extra mindful of after slightly warmer days, which allow precipitation to melt, once the temperatures then begin to plummet. On days like this, take extra precaution when approaching what appears to be wet pavement, and slow down.
Clean your lights.
Clearing the snow from your car isn't just limited to the foot and windows. Brush and scrape everything, including your lights. Even a thin layer of snow or ice covering your lights can diminish visibility, both for yourself and for others, laying the groundwork for an accident.
Cruise control is a no-go.
We get it. Those long hours on the road can be made just a little more tolerable with cruise control, but when conditions are less-than-ideal, this feature can put drivers at risk. Your vehicle's system may not be able to respond as quickly as you when faced with traction loss.
Budget more time between jobs.
When scheduling jobs this time of year, give your drivers some additional time for travel between one job and the next to account for the precautions they should be taking. Our Dispatching Scheduler feature makes it extremely easy to assign work to each of your team members, based on their availability. And, in times when winter weather may be slowing them down, it's easy for you to quickly reconfigure schedules with a simple drag and drop, helping to keep your drivers safer and customer expectations realistic.
Winter weather shouldn't bring your company to a screeching halt. But, with just a few additional precautions, you can continue to push forward through yet another frosty season.
Have any questions on how Actsoft can help you?
About the author : Joshua Pramis
Joshua Pramis is a writer and editor with an affinity for all things travel, tech, and food. His work has appeared on Travel + Leisure, Conde Nast Traveler, Digital Trends, and the Daily Meal, among other outlets. When he's not at home canoodling with his cats (which is typical), you'll find him running races, exploring new locales, and trying out different food venues in St Petersburg, Florida.